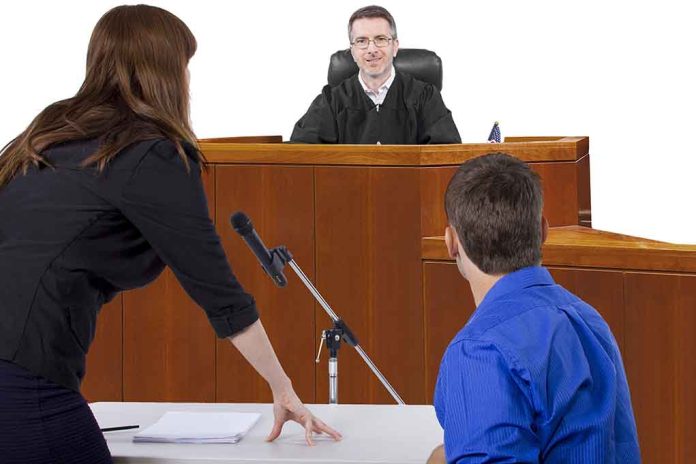 (LibertySons.org) – Hunter Biden has found himself in the news more often than he probably likes, thanks to the various scandals surrounding him. The first son's most recent newsworthy scandal comes as he petitioned a court to block his 4-year-old daughter from taking on the Biden name.
Hunter Biden Petitions Arkansas Court to Stop Daughter from Taking his Last Name via @nationalfile https://t.co/3VUy69EqFP

— John Burke (@ImRetiredAtLast) January 19, 2023
The 52-year-old originally denied he was the father of the young girl — Navy. However, a paternity test proved that Biden does indeed share the youngster with Lunden Roberts, a former stripper from Arkansas. The New York Post reported that Hunter Biden is also fighting to lower the amount he pays the 31-year-old mother in child support.
Like the rest of the presidential family, the younger Biden seems to have given his little girl the cold shoulder. In fact, reports say he's never met his daughter. Even President Joe Biden appears to have snubbed his granddaughter and, despite knowing of several threats against Roberts and Navy, National File claims the US leader has refused to provide protection for them.
The NYP reported Biden doesn't want the young girl to take on his last name due to the disparagement surrounding it right now. Apparently, he wants the child to live a "peaceful" life free from criticism. The first son also asserted that Roberts is politically motivated in her fight for their daughter.
Roberts reportedly countered Biden's claims, saying the name has offered other members of the first family significant opportunities, and it would do the same for their child. She asserted the Biden name would open the doors to better education, increased chances of success, and political power.
Despite reportedly making six figures through his paintings, Biden claims to be poverty-stricken. However, Roberts and her attorney don't believe him, filing a motion in court pointing to Hunter Biden's alleged dubious business dealings in Ukraine. National Life reported her attorney would like Mr. Biden to provide proof of his financial status.
~Here's to Our Liberty!
Copyright 2023, LibertySons.org