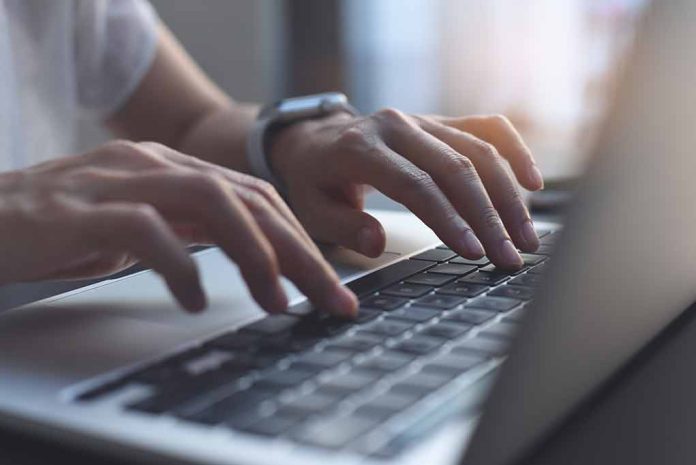 (LibertySons.org) – Representatives James Comer (R-KY), Jason Smith (R-MO), and Jim Jordan (R-OH) chair the House Committees on Oversight, Ways, and Means, and the Judiciary, respectively, and have often coordinated their investigative efforts, especially concerning the Biden family business activities. Yet, the latest revelation about President Joe and son Hunter Biden seems to have come from an online Freedom of Information Act (FOIA) enthusiast who provided the shocking email find to The Washington Times.
The May 2016 email, sent to then-Vice President Biden by his assistant at the time, John Flynn, detailed Biden's schedule, including a call to Ukrainian President Petro Poroshenko to discuss the continued reformation of the Ukrainian prosecutor general office. Shockingly, Flynn included Hunter Biden in the email's distribution at a time when Biden sat on Burisma Holdings' board of directors. The call to Poroshenko related directly to the Ukrainian Prosecutor General Viktor Shokin's investigation into allegations that Burisma had participated in money laundering and public corruption.
At the 2018 Council on Foreign Relations, Joe Biden shared how he had made letting go of Prosecutor General Shokin a condition of Ukraine receiving $1 billion in aid from the US. The strong-arm technique apparently worked, and Hunter Biden continued on the Burisma board from 2014 through April 2019, when his term expired, enjoying a monthly salary of as much as $83,000.
Mykola Zlochevsky helped found Burisma in 2002 and allegedly hired Hunter Biden to the Burisma board as payment for then-Vice President Biden's help in ending the investigation into his company. According to reports recounted by Sen. Chuck Grassley in a September 2020 joint Senate Committee report, Zlochevsky allegedly kept 17 recordings of conversations he had with Biden.
The Burisma incident isn't the only instance of the younger Biden conducting sketchy business deals overseas. For instance, Congressional committees have raised serious legal questions concerning his connection to Chinese energy companies.
~Here's to Our Liberty!
Copyright 2023, LibertySons.org