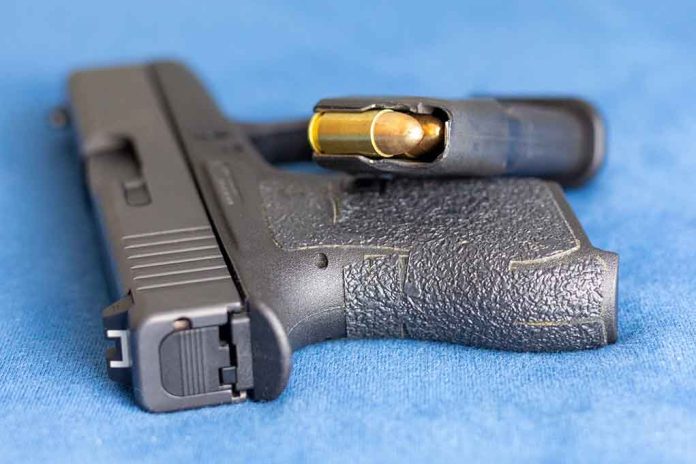 (LibertySons.org) – Individuals familiar with the matter have speculated that US Attorney David Weiss might soon file charges as he nears the end of his nearly five-year investigation into Hunter Biden's alleged tax and gun violations. Yet, as President Joe Biden and Congressional Democrats fight to strengthen firearms restrictions, Hunter Biden and his attorneys may use a recent Supreme Court Ruling to create a legal loophole to avoid at least one charge.
Potential Charges
Weiss and his team have investigated the younger Biden's finances, overseas business dealings, and his failure to report and file some federal income taxes regarding specific business transactions. Biden has resolved his tax issues with the IRS and paid the back taxes and penalties he owed, leading some to believe the US Attorney might not file any charges related to that incident.
However, during his investigation, Weiss found Biden committed a federal offense by lying on form 4473, a firearms transaction record. The form, required as part of a firearm purchase process, asked whether the applicant is a user of, or addicted to illicit drugs.
Biden answered "No" on the form. He later admitted in his memoir, "Beautiful Things," that he was addicted to crack cocaine during the same timeframe he had filled out the form to purchase the firearm. In the book, he recounted times when he needed to smoke crack "every 15 minutes," as reported by The Washington Post.
Using SCOTUS's Conservative Interpretation
In a strategy to stave off gun charges, Biden's attorneys have let federal prosecutors know they plan to invoke New York State Rifle & Pistol Association Inc. v. Bruen, the Supreme Court ruling from June 2022 that struck down several state and local restrictions barring gun ownership or the ability to carry a weapon. His legal team has specifically cited two cases currently working their way through the legal system as precedents.
Bryan Range v. Attorney General United States, a lawsuit in the Third Circuit Court of Appeals, challenges the lifelong federal prohibition against allowing convicted felons to possess firearms. The case uses the Bruen ruling to argue against prohibiting non-violent convicts from owning guns.
United States v. Harrison was the second case cited by Biden's attorneys because it used the Bruen ruling to argue the unconstitutionality of withholding the ability to possess a firearm from someone who habitually uses an illicit substance only based on their substance use.
The SCOTUS ruling in the Bruen case has resulted in multiple lawsuits nationwide, challenging the government's ability to deny the right to possess and carry firearms simply for public safety reasons. Felons, substance abusers, and citizens under domestic violence restraining orders have all brought suits to strike down laws prohibiting them from owning or carrying weapons.
While Hunter Biden's lawyers are using the case to his benefit, the president said the Bruen ruling "contradicts both common sense and the Constitution," describing himself as "deeply disappointed" with the outcome, according to The New York Times. There's no indication yet, whether the legal ploy will successfully avert charges.
~Here's to Our Liberty!
Copyright 2023, LibertySons.org