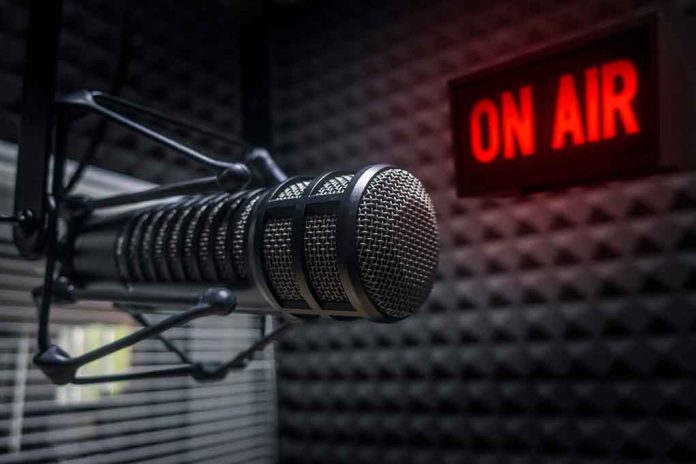 Hunter Biden Interview Goes South in a Big Way
(LibertySons.org) – A November 15 appearance on "The Crypto Roundtable Show" ended on a sour note for Hunter Biden. Host Mario Nawfal had the president's son on the Twitter Space program to talk about his art and interest in non-fungible tokens (NFTs). But a technical glitch ended up launching Nawfal into a rant about how Biden's team had laid down so many rules for discussion topics, it made the experience too "stressful."
Hunter Biden interview goes off the rails as host says his 'hands were tied' from asking political questions @FoxNews https://t.co/No1TNMrnKl

— Jessica Chasmar (@JessicaChasmar) November 15, 2022
Nawfal and Biden had a good back-and-forth during the show, which usually focuses on digital assets. While the host allowed the president's son to talk about using art as a type of therapy and how it's been a passion since childhood, Nawfal also worked in a discussion about NFTs. Biden said it was a new concept for him, but he had a lot of interest in creating virtual art.
As the show was ending, the budding artist abruptly disappeared off the show. Nawfal stepped in, remarking the guest had "dropped out."
The host took this moment to offer "a bit of feedback." After sincerely thanking Biden for appearing on the live show, he explained the interview was a little difficult because he had restraints on what topics the host could bring up and limits on what he could ask. He even hinted that the abrupt exit could have been purposeful and part of controlling the interview by Biden's team.
Nawfal then declared he would never again have a guest on the program with whom he could not speak freely.
Just moments later, the show started experiencing more technical issues, leading to the revelation that Biden had not hung up. A Twitter Space glitch had kicked him off the call.
~Here's to Our Liberty!
Copyright 2022, LibertySons.org