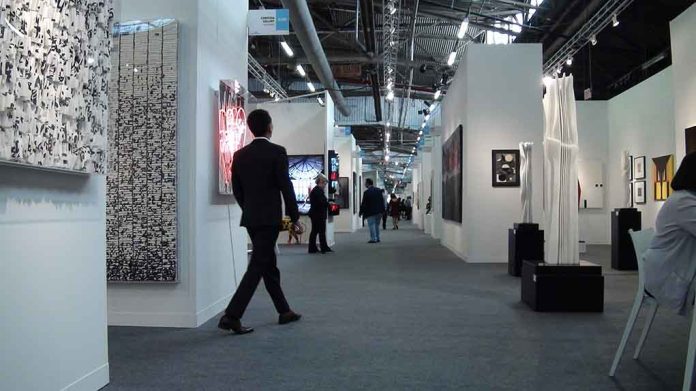 (LibertySons.org) – House Committee on Oversight and Accountability Chairman James Comer (R-KY) has been actively investigating potentially shady business deals between First Son Hunter Biden and numerous foreign and domestic entities. His latest move involves probing alleged private art sales — for paintings the budding artist has been selling for anywhere between $75,000 and $500,000 each. The committee is calling foul, and it's demanding answers in an effort to uncover even more potential dirt on the Biden family's business dealings.
Comer went after Georges Bergès, the gallery owner who sells Biden's paintings, on March 13. The New York art dealer currently has the artwork on display through its website, including the First Son's 2021 exhibition, "The Journey Home."
In a letter, Just the News obtained from Comer to Bergès' attorney, William Pittard, the committee demanded copies of all correspondence between the gallery owner and anyone connected with Biden or the White House. Members also want to know who has attended the artists' exhibits, who have purchased any of his paintings, and how the gallery decided upon its selling prices for the novice works.
House GOP presses gallery owner on Hunter Biden art sales | Just The News https://t.co/71vN0CtZLd

— John Solomon (@jsolomonReports) March 13, 2023
Biden's offerings have received broad critique, with many people puzzled as to why the subject of an untrained artist's personal drug and alcohol rehabilitation therapy would fetch such high prices. The question begins to grow in substance when the fact that every one of these sales has been anonymous falls into the mix. Still, there are experts in the field who think the 51-year-old artist is a natural — while others feel the paintings will hold value simply because they were produced by the president's son.
Comer's investigation into Hunter Biden and his family's business dealings has included allegations that "the Biden family business model is built on Joe Biden's political career and connections," which could extend well beyond US borders. The House Committee on Oversight and Accountability believes numerous family members, including the First Son, have been using the Biden name as a means to secure personal business interests — possibly even at the cost of American security.
Bergès has until March 27 to produce all documents and letters pertaining to Hunter Biden's artwork sales.
~Here's to Our Liberty!
Copyright 2023, LibertySons.org