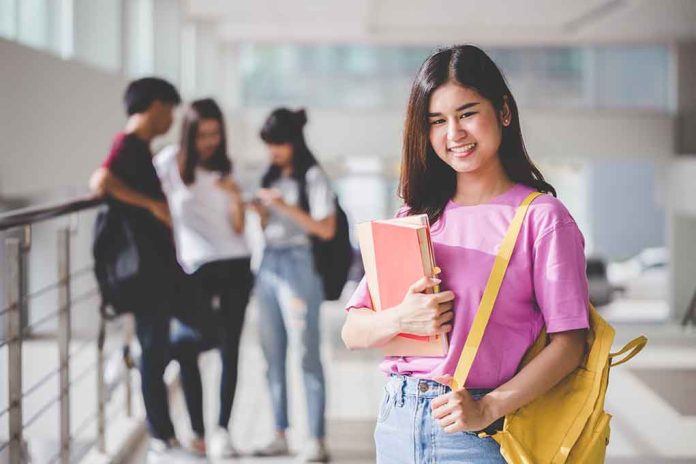 Ready to Go Back to School? How to Find Educational Grants
(LibertySons.org) – Finding grants can be intimidating and cause anxiety, but getting this free money is imperative to offset the costs of getting a higher education. Knowing where to find them is the first step, but where do you look? And how do you narrow it down to the ones suited to your needs? Try using a couple of the methods here to simplify the process.
Connect Locally
If you're a member of a local club, ask about any grants they might offer. Even if you aren't a member, some organizations do outreach into the community and will provide opportunities to everyone who lives there.
You may also be able to get help through your employer or a parent's employer. This option may not work for everyone because businesses typically prefer to assist people who will benefit their industry. So it may be best to look for employer grants in the same field as your major.
Look to a Favorite Brand
Many corporations create non-profit segments providing corporate grants. They will usually award money to people going to school for degrees in their industry. Prospective recipients are also often located in the same area or region of the country as the donor's headquarters. These grants can be tricky to find, but you can start by checking out your favorite company's "contact us" page.
Use Government Resources
The easiest option to find funding is through government grants, and luckily, there is a very simple way to find them. You can get the basic funding available to everyone by filling out the Free Application for Federal Student Aid.
But don't stop there. You also need to visit grants.gov. This program began in 2002 as part of the President's Management Agenda. It provides a centralized location for people to find and apply for grants from federal agencies. There are over 1,000 options within the system.
The program streamlines the process of hunting and applying for funding by allowing easy access to multiple opportunities in one place. It provides a complete resource and secure location that will save you time.
The website also includes multiple resources that will be helpful to you even if you don't want a government grant. The learning center is full of tutorials and information about grants for people new to the process. It also includes help with recognizing scams and introduces essential terminology.
Half of the battle of getting a grant is finding the right source and getting all the information you need. By using the right resources, you can make the process so much easier and reduce the amount of stress you experience as you apply.
~Here's to Our Liberty!
Copyright 2022, LibertySons.org