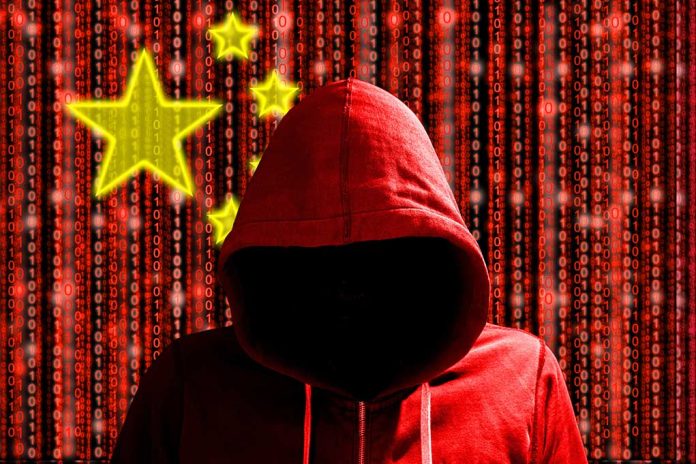 China Seeking BIG DATA CONTROL
(LibertySons.org) – The Chinese Communist Party (CCP) wants to control big data around the globe and it's moving toward this goal at a steady pace. The nation is obtaining as much information as possible on the United States and its residents for possible use in espionage operations to propel the country forward. Keeping the US safe from China is quickly proving to be a national security problem that's been ongoing for some time.
Instances of Data Theft
One of the most profound examples of the CCP's quest to get ahead of the US through mining data is from a 2007 incident involving the F-35 Lightning aircraft. Chinese hackers managed to steal the plans for the $400 billion military plane. Later, the country produced the J-31, which many suspect was made using a copy of the pilfered designs.
In 2015, hackers struck the Marriott Hotel chain, stealing credit card numbers, passport details, and other information from 500 million guests. The offenders did the same with patient records from Anthem Healthcare to the tune of 78 million victims. They also struck the US Office of Personnel Management, which exposed the background investigation reports of about four million people, including those with top-secret clearance. An Equifax breach in 2017 led to the data theft of about 148 million more.
The CCP isn't stopping at hacking. The regime wants overall control with its mining sources set on regulating big companies. Leaders in the Asian nation created a law they claim is for security, requiring businesses to store the personal details of users within the country. This legislation is forcing giants in various industries to comply. Tesla and Apple are building data centers in China to meet the regulation requirements and Microsoft, Amazon, and IBM are offering cloud services for data storage in the country.
Fighting Back
Many have called for the US government to take steps to protect America and its citizens. Concerned voices want reviews of Chinese tech companies and restrictions on them concerning data gathering. Luckily, the requests aren't falling on deaf ears. Even the FBI considers CCP intelligence a national threat.
An exclusive report from Reuters in May noted the Biden administration was working on an executive order to allow the Department of Justice to stop foreign companies from gathering personal information from Americans. Still, the plan is not yet in place, as it remains in draft form.
The issue is expected to heat up on Capitol Hill in the fall. How do you think President Joe Biden and Congress should proceed in protecting US citizens, businesses, and governmental agencies from data breaches?
~Here's to Our Liberty!
Copyright 2022, LibertySons.org