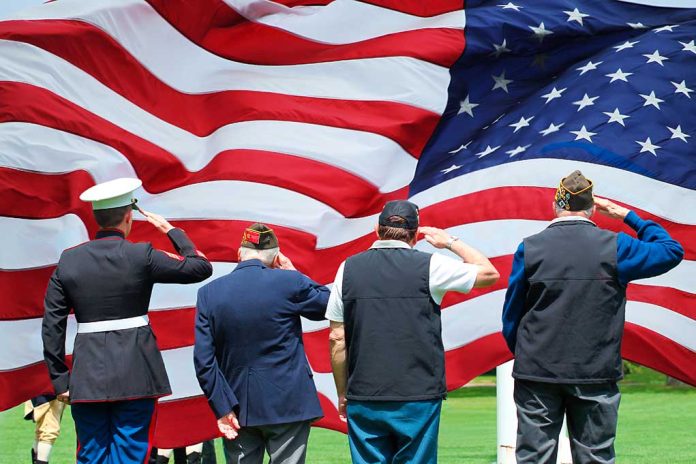 Lawmakers Backstab Veterans in Heartbreaking Vote – It's Official
(LibertySons.org) – Disabled veterans who serve under 20 years with the armed forces receive only disability benefits when they retire. To offer more, the House Rules Committee had the option to approve a measure allowing those brave men and women to receive retirement benefits as well. However, the committee shot down the Major Richard Star Act, leaving about 50,000 service members without thousands more in income each month — an amount they could use in this highly inflationary economy.
The Richard Star Act would have provided desperately needed monthly compensation to about 50,000 severely disabled war #veterans was left out of the House's defense spending in a blow to retired service members struggling to survive amid rising #inflation. https://t.co/MMwm0c9NLn

— Jen Burch (@_jenburch) July 19, 2022
The decision occurred as committee members reviewed proposed amendments to the National Defense Authorization Act. The group had about 1,200 items to consider and approved a little over half of them, but not the one that would have given the extra pay to disabled vets.
Along with the 650 approved amendments, the committee also gave active duty service members a raise. Although that pay is essential, it only adds to the divide in income between those who can still serve and those who were forced out of the military early.
While ex-military members like Michael Braman admit they may not be living in poverty, they believe people who volunteer to protect their country shouldn't have to struggle financially. In his case, the Army vet was just 7 months shy of his 20 years when he had to medically retire. Sadly, the surging economy has made his life "more difficult."
Do you think the men and women in uniform who have to retire due to a disability should receive retirement pay in addition to their medical separation benefits?
~Here's to Our Liberty!
Copyright 2022, LibertySons.org