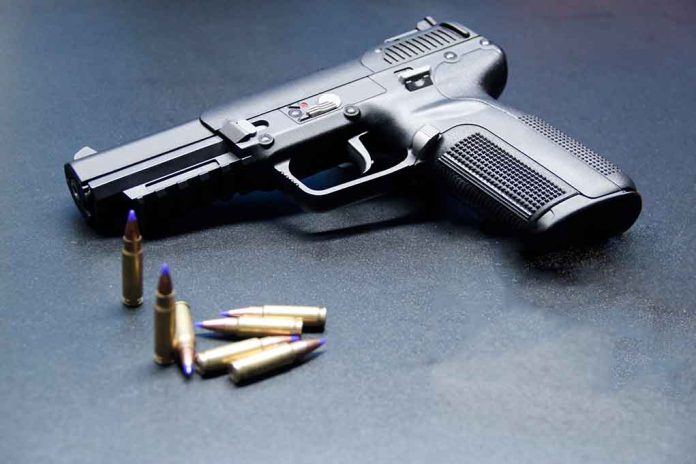 Intruders Break In – Homeowner Scrambles for Weapons
(LibertySons.org) – Three men, one armed with a firearm, broke into a home in Pensacola, Florida, on July 7. The homeowner tried to defend his home but dropped his gun, which one of the intruders picked up. The resident then grabbed an AK-47-style weapon from another area of the house and began shooting. Police continue to seek information about the suspects.
Three armed crooks bust into residence, and homeowner drops his handgun. But victim retrieves AK-47-style weapon, starts firing, and crooks run for their lives. https://t.co/T1qj2YkJkO

— TheBlaze (@theblaze) July 11, 2022
Officials with the Escambia County Sheriff's Office said they are trying to find Antonio DeWayne Dean Jr. and Da'Torrance Leanders Hackworth, who they named as two of the men who allegedly committed the crime. A third individual reported to the hospital for a gunshot wound to the head and might be the third suspect. Local Sheriff Chip Simmons explained the man told varied stories about how he was injured, which officials do not believe. Authorities have not released his information.
State law, nicknamed the Stand Your Ground statute, allows people to defend themselves and their property if they feel their lives are in danger. In this case, the homeowner began shooting at the people breaking into his home. Sheriff Simmons said the victim only attacked the suspects because he was trying to protect himself and his house, and the lawman clarified the defender won't face any charges.
~Here's to Our Liberty!
Copyright 2022, LibertySons.org