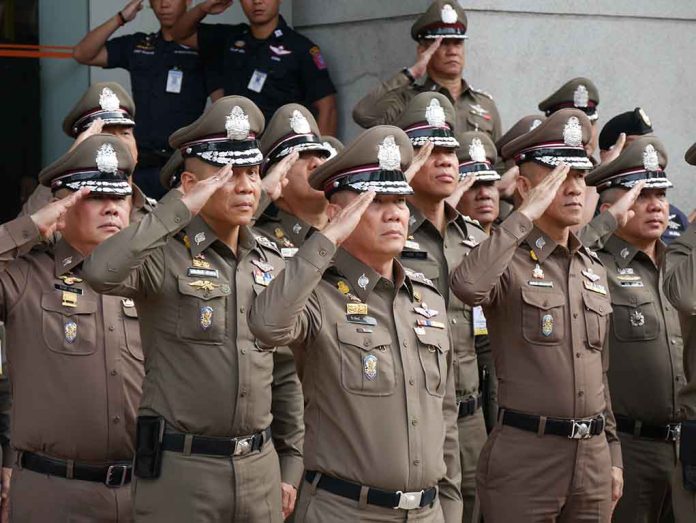 Thai Ex-Cop Murders 37 Before Killing Self
(LibertySons.org) – On October 6, a Uthai Sawan daycare center came under attack as a deranged man started shooting and knifing innocent teachers and children. The incident occurred in the Nong Bua Lamphu province of Thailand. The suspect continued his assault on the street and at his own home, leaving 38 dead — including himself.
The Suspect
Police said the culprit in the murder spree was Panya Khamrab. He was a former lieutenant colonel for the department who lost his job after superiors discovered he was using methamphetamine. The ex-cop was in the midst of an ongoing criminal case for drug-related charges. He was due in court that morning.
The Attack
Armed with a pistol, shotgun, and a knife or a meat cleaver, the perpetrator entered the daycare looking for his child. When the man couldn't find him, he shot "four or five" staff members before heading for the children. Khamrab then broke through a classroom door teachers tried to barricade to keep him out and headed to where the kids lay sleeping. Upon entry into the nursery, he started shooting and stabbing the youngsters.
After leaving the facility, he rammed his vehicle into people and continued his killing spree all the way to his residence. Once there, he set his white van on fire and murdered his wife and small son before turning a gun on himself.
The Aftermath
A teacher who survived, Nanticha Panchum, explained the man's child hadn't been there in over a month. She also noted in previous interactions with the man that he was polite and never indicated he was prone to violence of this nature.
Khamrab managed to kill 22 children and two adults in the nursery. The assailant also took the lives of another adult and child just outside the center. Five other adult victims were pronounced dead at the hospital. To end his spree, he killed his son and five adults at or near his home before taking his own life.
The number of victims could have been larger, but monsoon season is causing terrible weather conditions, prompting many parents to keep their children at home. In addition, a bus broke down that morning, leaving some unable to get to the center. Panchum said they usually have 92 kids in attendance.
Authorities Weigh In
Thailand National Police Chief Damrongsak Kittiprapat stated officers immediately started looking for Khamrab after he left the childcare facility. They followed the path of destruction to his house, where they found the murder-suicide scene.
Kittiprapat suggested the man could have been under the influence of drugs. He disclosed that after they fired Khamrab and he went to jail on criminal charges, he continued using illegal substances.
~Here's to Our Liberty!
Copyright 2022, LibertySons.org