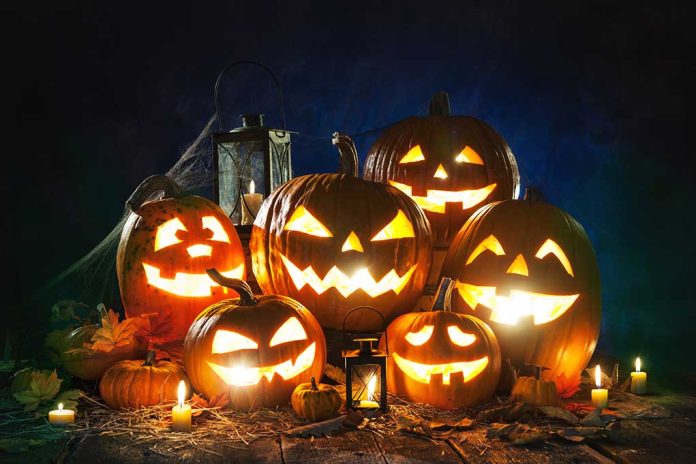 Multiple Children Shot in Chicago on Halloween
(LibertySons.org) – The FBI referred to gun violence in Chicago as an "epidemic." Although shootings and murders are reportedly down from 2021, things in the Windy City still aren't what anyone would consider safe. In fact, nobody is free from becoming a victim — even children. Unfortunately, that reality became clear when three young people became targets of criminals on Halloween.
The Halloween Incident
During a November 1 press conference, Chicago Police Superintendent David Brown released information about a drive-by shooting that left 14 people injured. He explained there were no fatalities from the incident, but three children, aged 3, 11, and 13, were among the victims. All three remained in serious condition. The official also noted one other woman suffered minor injuries when a car hit her as she tried to escape the attackers.
Brown told reporters a group had come together for a vigil and to release balloons on the corner of California Avenue and Polk Street, which he explained is a popular area for such gatherings. The incident happened around Garfield Park.
Around 9:30 p.m., the suspects, who were in a dark-colored SUV, drove up to the crowd and "began shooting." The whole incident lasted just three seconds before the culprits sped away.
The Ongoing Investigation
Brown said the Chicago Police Department (CPD) is still looking for the suspects and has not taken anyone into custody. He also shared that detectives have not connected the shooting to gang activities, and there is no evidence of any disturbance or issues prior to the incident.
Officials believe there are at least two suspects because video cameras caught an image of the vehicle with two individuals inside. Brown disclosed the shooters didn't appear to target anyone and just fired at the people at random. He explained they would interview victims and hoped that initiative would help provide additional details and lead to those responsible.
The CPD encouraged the public to contact them with any information about what happened. There is a reward of up to $15,000 available for helpful intel.
The Violence in Chicago
This incident was one of many that occurred during the Halloween weekend. Shootings happened across the city — 32 total — with at least 35 people suffering injuries and at least five deaths.
Mayor Lori Lightfoot (D) has faced scrutiny for her inability to get the crime situation in her region under control. She is combating the criticism with a proposal for the city's budget to add over $100 million for public safety and increase the police department's budget to $1.94 billion in the coming year.
~Here's to Our Liberty!
Copyright 2022, LibertySons.org