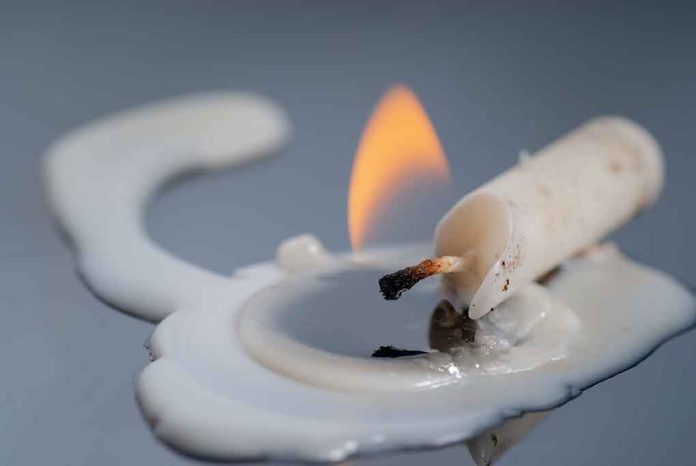 (LibertySons.org) – Violent crime is seeing a surge in the US. While known hotspots do exist, few would consider a funeral or celebration of life to be one of them. Unfortunately, a recent incident in Baytown, Texas, proves that simply isn't true.
On December 12 at around 6:40 pm, Harris County Sheriff deputies responded to reports of a drive-by shooting. A small group of about 50 people came together for a candlelight vigil to honor an unnamed person. A vehicle sped by just as they began to release balloons; someone inside fired a gun into the crowd multiple times.
Authorities say 14 people suffered injuries as a result of the attack. One person, later identified by her family as Disha Allen, died. Allen was 25 years old.
Baytown mass shooting in Texas sees one killed and 14 others gunned down at a celebration of life candlelit vigil #SmartNews https://t.co/CFJq5R3poQ

— Valerie Hogan (@ValerieHogan) December 13, 2021
Three of the victims were critically injured in the shooting and required life flight services. KHOU Houston later reported that at least one was a child.
Emergency responders transferred most victims to Houston Methodist Hospital. However, later in the evening, officers were forced to respond to the same medical center after a disturbance unfolded in relation to the conflict.
Sheriff Ed Gonzalez says the suspect — or suspects — were driving a dark-colored sedan. Officers did find an abandoned vehicle matching the same description that someone had set on fire, but it isn't yet clear whether it was the exact vehicle. Police have not yet made any arrests in the shooting.
~Here's to Our Liberty!
Copyright 2021, LibertySons.org