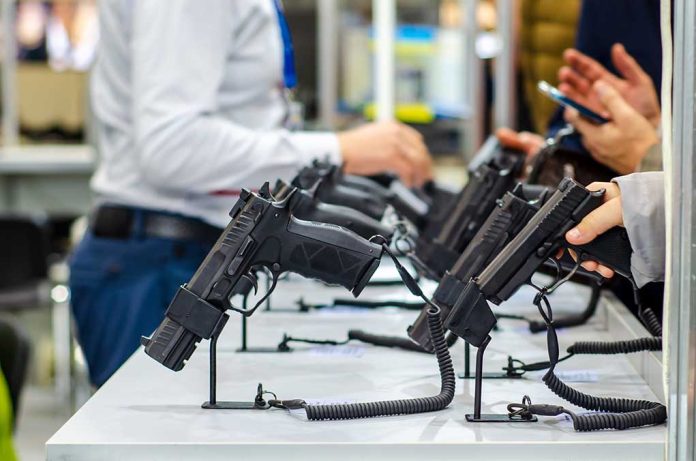 This Group of Americans Is Buying More Guns Than Ever Before
(LibertySons.org) – COVID-19 appears to be the catalyst for a new trend in the Asian American population. Community members are buying guns at a record level, and many cite the need for self-protection is stemming from the increase in Asian assaults over the pandemic. Researchers from the University of Michigan and Eastern Michigan University found a connection between racism and the purchasing of firearms among the ethnic group.
"As videos of anti-Asian violence began flooding social media and cable news, gun sales to Asian Americans, though still significantly lower than those of other racial groups, rose by an estimated 43%."

— Shane B. Murphy (@shanermurph) August 17, 2022
Asian Americans number about 24 million people in the United States. The demographic typically was indifferent about Second Amendment rights until 2020. A survey by the National Shooting Sports Foundation (NSSF) showed an almost 43% increase in firearm purchases within this community in the first six months of 2020.
The Michigan study revealed that people who had experienced or witnessed discrimination due to race were more likely to buy guns. Researchers also discovered attacks happening more frequently to individuals of Asian descent fueled an increase in firearms purchases, which lines up with the NSSF findings.
The Asian Pacific American Gun Owners Association (APAGOA) also notes the community is losing faith in the ability of law enforcement to keep its people free from harm amid increased safety concerns. Issues, such as riots, also weigh heavy on these individuals. Chris Cheng, an APAGOA board member, explained the need for self-defense is strong for Asian Americans. The activist is pushing the surge in gun purchases so his community can have protection and "peace of mind."
~Here's to Our Liberty!
Copyright 2022, LibertySons.org