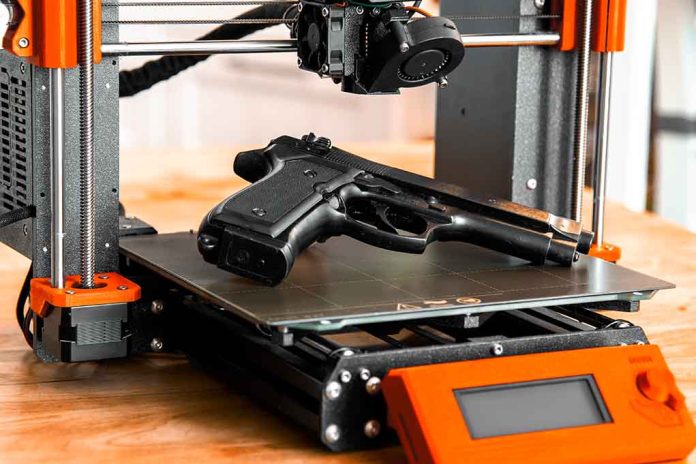 Man Rakes in $21,000 at Gun Buyback With 3D Printed Parts
(LibertySons.org) – One man's scheme during a buyback event in New York has changed the policies for the program. Identifying himself only as Kem, the individual said he used a 3D printer to make gun parts to sell to the Utica Police Department on August 27 and received $21,000 for them. He claimed his goal was to show how ineffective these programs are in taking real weapons off the streets.
A guy with a 3D printer made a mockery of New York's gun buyback program receiving $21,000 in gift cards for 3D-printed parts. https://t.co/STiwJeTfuY

— Matthew Kolken (@mkolken) October 4, 2022
Kem told WKTV that he heard online that people were printing parts to get money through buyback events. He figured since he had the supplies, he would try it. When the man showed up with 110 pieces, it took haggling to get to the final payout in $500 gift cards.
When contacted for comment on the man's claims, the New York Attorney General's Office refused to address the situation, saying only the program was successful at its goal of keeping the public safe from gun violence. But Kem holds that the event is nothing more than a facade for doing good. He explained the government isn't doing anything to combat crime.
The AG's office released a statement later, saying leaders were changing the policies for future events to prevent people from taking advantage of the program. Another buyback held on September 17 had different rules in place, with officers not accepting 3D-printed firearm pieces and requiring all turned in pieces to be fireable.
~Here's to Our Liberty!
Copyright 2022, LibertySons.org