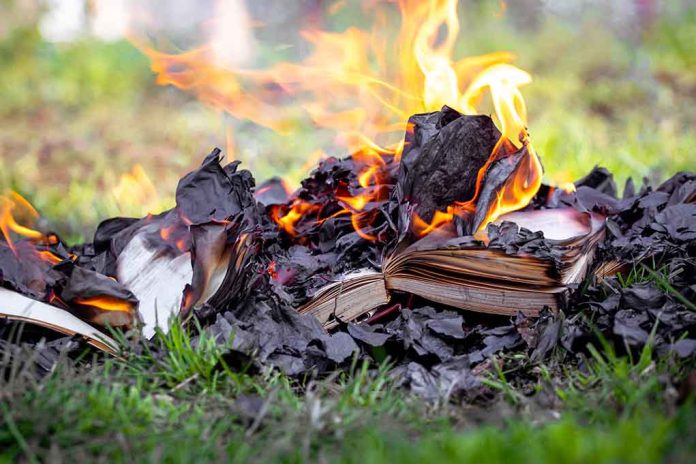 (LibertySons.org) – Sweden suffered from riots in multiple cities over Easter weekend. The violence led to fires, which burned down a school and numerous vehicles, including those of law enforcement. National File reported that 26 officers and 14 civilians suffered injuries.
Rasmus Paludan's anti-immigrant and anti-Islamic Stram Kurs — Hard Line — party had threatened to burn copies of the Quran during rallies over the Easter weekend https://t.co/G2oKP52eDZ

— The Times (@thetimes) April 18, 2022
Hard Line, a Danish anti-immigration political party led by Rasmus Paludan, set off the situation on April 14. Reuters reported a demonstration by the group that day brought out protestors due to the planned Q'uran burnings. The situation escalated and led to people starting fires, throwing rocks, and other violent activities.
Paludan was setting out on a tour of the country, during which he planned to stop in various cities to burn the holy book. He wanted to target cities with larger Muslim populations.
Officials reported riots in Malmo, Norrkoping, Orebro, Landskrona, Linkoping, and Stockholm. In Malmo alone, law enforcement placed 3 people under arrest and detained at least 11 individuals, according to NPR.
NPR also reported that National Police Commissioner Anders Thornberg accused gangs of joining the chaos to cause the violence. He stated the organized crime members appeared to have targeted law enforcement and used the Hard Line events as a way to stay under the radar.
~Here's to Our Liberty!
Copyright 2022, LibertySons.org