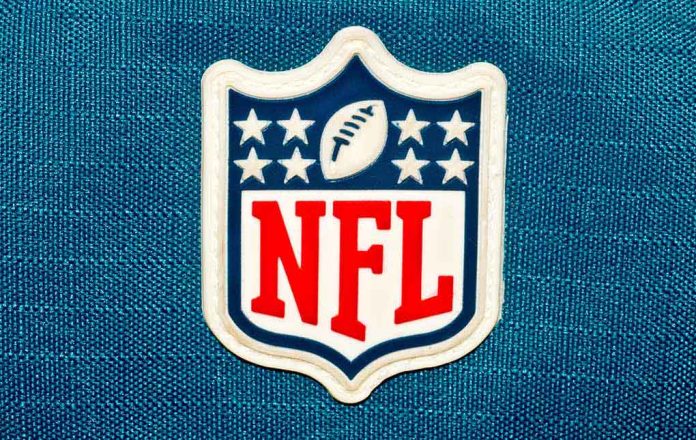 (LibertySons.org) – Football players often make headlines for their philanthropy. Others become topics of water cooler gossip for much more nefarious reasons. That is the situation for former NFL running back Zac Stacy.
On November 13, a home video monitoring camera captured footage of Stacy attacking his girlfriend, Kristin Evens, at her home in Oakland, Florida. The video shows the football player violently throwing the much smaller woman around while repeatedly striking her. Their infant son sits only steps away
Ex-NFL player Zac Stacy arrested after shocking video allegedly shows him beating ex-girlfriendhttps://t.co/acfoP8akVp

— Fox News (@FoxNews) November 19, 2021
Evans said Stacy was at her home to visit their child, but they had an argument, which triggered the attack.
Officers were at the residence within minutes, but the former NFL player had already fled the scene. An immediate search ensued. Police finally arrested Stacy on November 18 at the Orlando International Airport as he returned from Nashville, Tennessee.
The former footballer now faces charges for aggravated battery and criminal mischief. While a judge agreed to release him in exchange for $10,150 in bail on November 20, he also told Stacy to have no contact with the victim. The football player must also turn in any firearms he owns as well as his passport. He will attend court at a later date.
~Here's to Our Liberty!
Copyright 2021, LibertySons.org