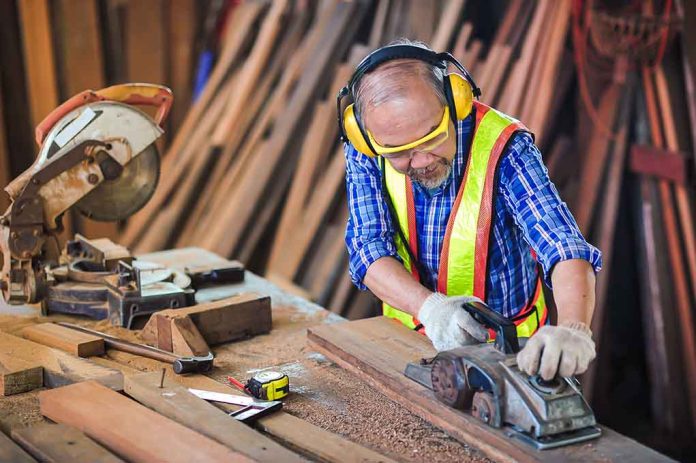 This Man Did Something Amazing After Watching Just a Few Videos Online
(LibertySons.org) – During the COVID-19 pandemic, the world slowed down, and many people had to stay indoors while others were stuck away from home to wait out the world event. Far away from his home in Australia, one man took it upon himself to use his time stuck in Thailand to build his dream home by watching videos on YouTube. He was very happy with the result.
Grandad builds an entire house after teaching himself the skills needed onlinehttps://t.co/NeZoKvHdn4 pic.twitter.com/QjHPKNnt8g

— Mirror Weird News (@MirrorWeirdNews) May 27, 2022
According to Mirror, Anthony Launer and his wife had plans to move to Thailand eventually, but the pandemic put them on the fast track. Launer began in January 2020 to build the couple's new home — by himself.
The handy grandad said the heat sometimes got to be too much, but he pressed on. He focused on a vintage 1950s look, which is something he and his wife used in their home in Australia too. Launer said focusing on each task, one at a time, helped him to avoid feeling overwhelmed and kept him moving along.
He admitted he's amazed at what he accomplished at 54 years old. The grandfather of four created a milk bar in the home that also features a garage and a corner store. Plus, he added a bathhouse for good measure. Launer completed the project in December 2021, creating his dream home, on his own terms, through sheer determination and hard work.
~Here's to Our Liberty!
Copyright 2022, LibertySons.org