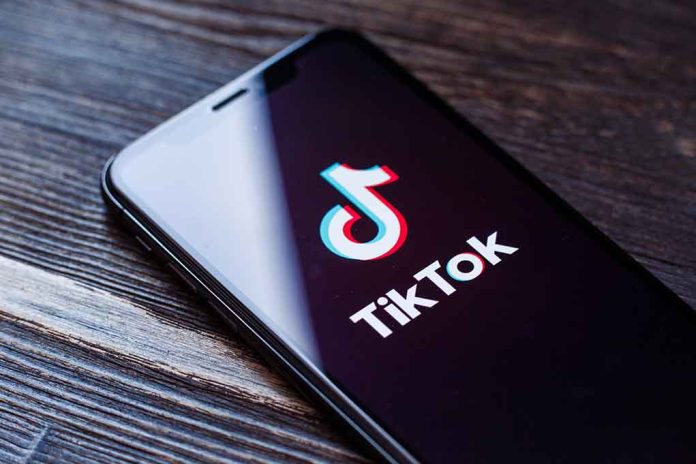 (LibertySons.org) – FBI Director Christopher Wray issued a warning about TikTok in early December. He expressed concerns that the app could allow the Chinese government to gather data on American users, possibly putting the nation's security at risk. Ignoring the FBI's caution, Michigan Governor Gretchen Whitmer (D) has continued to post content and use the app. In contrast, many other government officials have followed the advice of Wray and instituted bans.
Despite FBI warning, Michigan Gov. Gretchen Whitmer still posting on TikTok | Just The News https://t.co/aLLzeM0JMC

— John Solomon (@jsolomonReports) January 4, 2023
Whitmer's TikTok activity has largely shown videos of her in a professional capacity. For example, she posted about the inauguration for her second term. The Center Square tried to reach out for a comment about her use of the app, according to Just the News but received no reply.
The concern comes from the ownership of TikTok. The app's parent company, Bytedance, is China-based, and one of the bigger issues is where the platform stores user data. If it keeps the info in the Asian country, the Chinese government could have access to it, which opens the door to spy on American users. However, the CEO of TikTok previously assured Congress the foreign country has no access to US user data.
Regardless, a minimum of 14 other states put bans on the app to protect government devices after Wray's warning. Local governments are also moving toward outlawing it. In Rapid City, South Dakota, the city council is considering banning the app on city-owned devices, but those opposing the idea stated there are bigger issues to worry about.
The federal government made strides in stopping TikTok, too. The Biden administration has been trying to work out a privacy agreement with the company, but talks have stalled. On December 29, the president signed a bill that bans the app on government-owned devices.
Such moves aren't new. Back in 2020, then-President Donald Trump signed an executive order to ban the app in the United States in an attempt to force ByteDance to sell to a company in America. But a court issued an injunction, halting the action.
~Here's to Our Liberty!
Copyright 2023, LibertySons.org