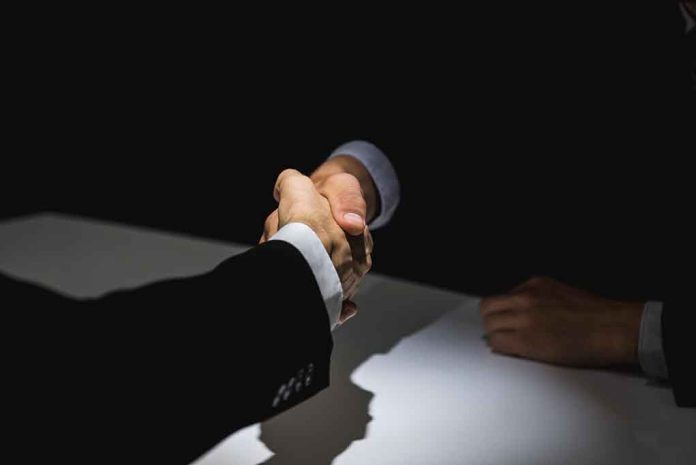 (LibertySons.org) – Representative James Comer (R-KY), who is in line to become the head of the House Committee on Oversight and Reform in January 2023, is getting a head start on his plans for the 118th Congress. On December 4, he sent a letter to Secretary of State Antony Blinken announcing his intentions to launch an investigation into the Biden administration's alleged undercover dealings with Saudi Arabia. He requested the White House official submit to an interview and provide documentation related to the matter.
GOP Rep Launches Probe Into Reports Of Biden's 'Secret Deal' With Saudi Arabia Ahead Of Midterms
https://t.co/rsjmmfwlNX

— Erik Larsen (@dublin_erik) December 6, 2022
Comer noted reports show the president seeking a deal with the Organization of the Petroleum Exporting Countries (OPEC) to increase oil until after the November midterms. The legislator stated his desire to uncover whether the White House is engaging in a secretive way that could harm American oil companies while also influencing elections. Besides Blinken and the State Department, Comer requested cooperation from the Department of Energy, the Environmental Protection Agency, and the Securities and Exchange Commission.
The letter referenced a story published in The New York Times on October 25 about the alleged deal, noting the measure to keep production up would keep prices low at the pumps and help Democratic candidates in their races.
Comer plans to launch a full-scale investigation into Biden's energy policies, as well. He is looking into the White House's use of the strategic petroleum reserves, clean energy policies, Saudi deals, pipeline shutdowns, and halts on the use of federal land drilling in relation to increased costs for Americans. His hope is to reverse any harmful policies he might find and hold the administration accountable.
~Here's to Our Liberty!
Copyright 2022, LibertySons.org