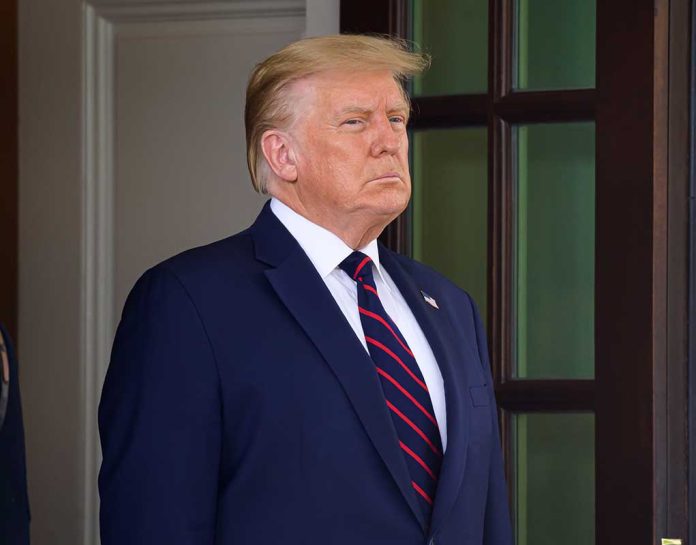 (LibertySons.org) – Former President Donald Trump held a nationally-televised town hall meeting on Wednesday, May 10. On Thursday, one recently-elected GOP senator announced he wouldn't endorse Trump's bid for the Republican presidential nomination. When asked his reasons, the senator responded, "Where do I begin?"
Sen. Todd Young (R-IN), a moderate, has participated on the Senate Foreign Relations Committee since 2017. He objects to Trump's town hall comments regarding the conflict in Ukraine and Russian President Vladimir Putin. Young pointed out that the Russian leader and his government have "engaged in war crimes. I don't believe that's disputed.". He called Trump's televised suggestion of "getting it settled" without addressing Putin's alleged war crimes or addressing either country's conflict goals poor judgment.
GOP senator says he won't support Trump in 2024: "Where do I begin?" https://t.co/4MUDeHIWrL pic.twitter.com/u8FsAmmU48

— The Hill (@thehill) May 12, 2023
Young has also repeatedly stood against Trump's assertion that Democrats hijacked the 2020 election. Speaking to election deniers ahead of the 2020 vote certification in January 2021, the senator, who voted to certify the election, said, "When it comes to the law, our opinions don't matter. The law matters." He added that while he might share protestors' convictions, he had a duty to uphold the law. "But the law matters. I took an oath under God."
Young also believes Trump holds some responsibility for the January 6 attack on the Capital, although the senator voted to acquit Trump in his second Senate impeachment trial. The Indiana politician won his recent reelection bid despite the absence of Trump's endorsement.
Overall, Young expressed concern about Trump's electability. "You want a nominee to win the general election," he told HuffPost. Then, citing Trump, he said, "I prefer winners." Regarding the former president's record, he explained, "He consistently loses," saying he has lost elections for others, not just himself, referring to mid-term performances.
Young finished by remarking that he couldn't think of anyone "worse equipped to bring people together to pass legislation and advance our collective values" than Trump, whose "core competency" appears to be instigating petty arguments on social media.
~Here's to Our Liberty!
Copyright 2023, LibertySons.org