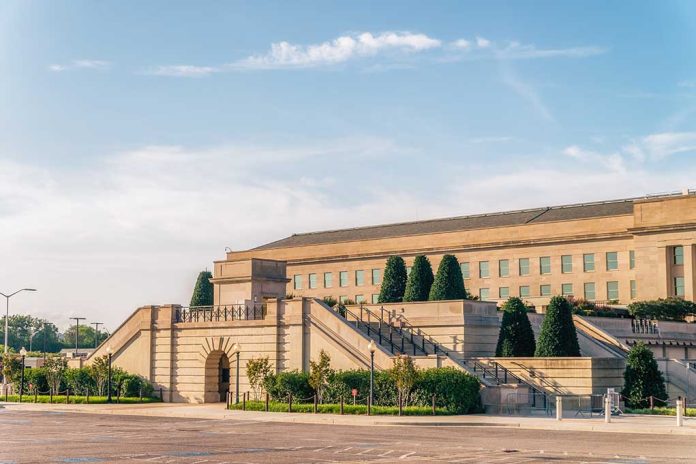 (LibertySons.org) – Democrats and Republicans are wrangling over ways to improve the nation's budget. With the GOP holding a slight majority in the House, conservative lawmakers are working in earnest to trim the Defense Department's budget, sparking some concerns among politicos and defense experts. However, Congressional defense hawks have said that the only programs that will be cut are the "woke" ones.
The majority of House Republicans, according to The Washington Free Beacon, are not interested in cutting the Pentagon's budget because they believe doing so would undermine national security at the same time the US contends with China's threats to annex Taiwan and a Russian conflict in Ukraine. However, a few Republican holdouts recently indicated they might join forces with dovish Democrats to impose some military cuts.
Congressional defense hawks say the only thing cut from the defense budget will be "wokeness."

"I can't think of a worse time to cut defense spending than now," Rep. Mike Gallagher told the Washington Free Beacon.

Via @Kredo0 https://t.co/xCAhZJnS7M

— Washington Free Beacon (@FreeBeacon) March 1, 2023
Programs in the military that some conservative lawmakers think promote a "woke" agenda, such as diversity and inclusion training, may open the door to compromise. Furthermore, they think that they can convince their more hawkish GOP colleagues to support budget cuts in those areas, bringing down the overall defense budget next year.
Modernizing the military is necessary to maintain superiority over China. Budget cuts in the Pentagon may stall the modernization of the US military, which has lagged behind initiatives made by China and other countries in recent years. There are worries that possible defense cuts may give China and other adversaries of the United States more confidence.
House Armed Services Committee members are currently concentrating on the dangers that the United States confronts and the capabilities needed to counter them. Programs are being examined to see if they genuinely offer the capabilities required to counter the threats the United States faces. Officials will cut them if they don't.
Republicans have vowed not to cut any funds that would impact programs related to combat readiness.
~Here's to Our Liberty!
Copyright 2023, LibertySons.org