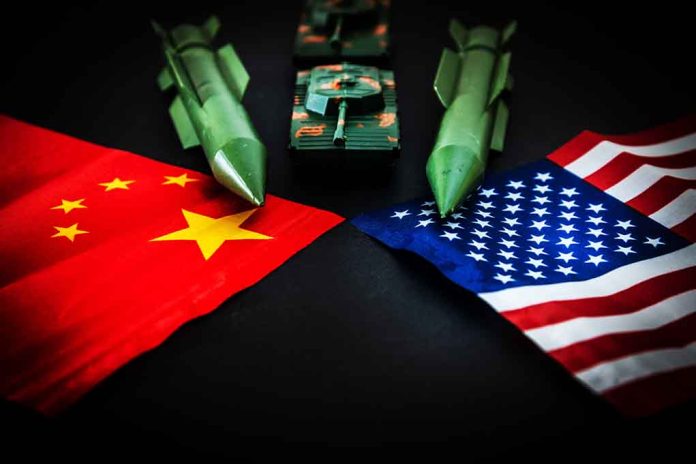 (LibertySons.org) – After living under the pandemic for almost two years, it is no surprise lawmakers want to ensure it never happens again. One representative now wants to pass a new bill that would effectively stop the US government from funding Chinese research that may help fund the development of biological weapons.
Representative Yvette Herrell (R-NM) introduced the Stop Funding Our Adversaries Act (SFOA) on February 10 to slow the flow of money to Communist Party of China (CCP) research. Harrell believes the bill will prevent the government from using taxpayer money directly or indirectly to help the government develop new weapons — and potentially harmful viruses that could initiate another pandemic.
Harrel feels Americans should not have to pay for CCP projects that represent national and international security risks.
EXCLUSIVE: House Republicans Introduce Ban On Funding Research In China https://t.co/OHLOWHPjzD

— Daily Caller (@DailyCaller) February 10, 2022
Harrell, the bill's lead sponsor, called it a response to accusations that the US government indirectly funded gain-of-function research on bat-based coronaviruses at the Wuhan Institute of Virology. She said there is no reason to trust the CCP with anything related to health that could lead to another pandemic.
Harrell also said the legislation would help protect the US and preserve integrity in our research projects. To safeguard national security, she believes passing the bill is imperative.
~Here's to Our Liberty!
Copyright 2022, LibertySons.org