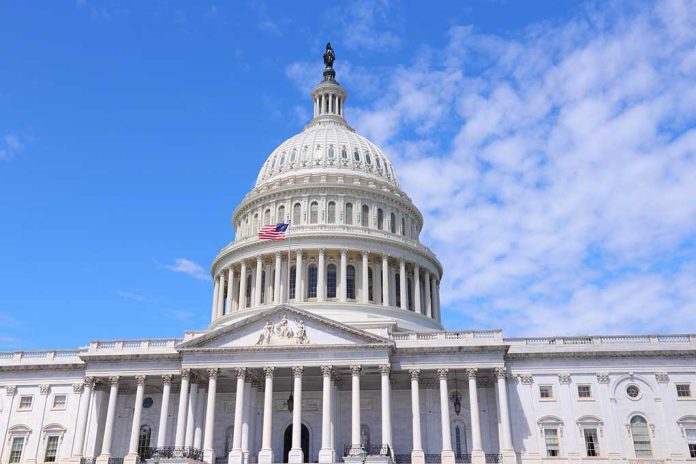 (LibertySons.org) – From the beginning, masks have been a hot button issue. Health officials have been back and forth on their guidelines about wearing or not wearing them. The near-constant flip-flop on restrictions and other information throughout the pandemic has sparked debate and led to clashes.
The latest uprising over masks occurred on the floor of the US House of Representatives. On July 27, Dr. Brian Monahan, Congress' physician, reinstated a mask mandate for all House members and staff on the floor regardless of vaccination status.
The order is supposedly the result of the increased spread of the Delta variant of the virus, which officials say happens mainly among unvaccinated individuals. If members do not adhere to the new rule, they face fines of $500 for the first incident and $2,500 thereafter.
On July 28, multiple Republican representatives refused to comply with the directive. They included:
Marjorie Taylor Green (R-GA)
Lauren Boebert (R-CO)
Matt Gaetz (R-FL)
Chip Roy (R-TX)
Andy Biggs (R-AZ)
Mary Miller (R-IL)
Andrew Clyde (R-GA)
House #GOP lawmakers refuse to wear masks on floor following reinstated #mandate in #Capitolhttps://t.co/TwwvemS7ew

— The CRUSADE Channel (@VeritasRadioNet) July 29, 2021
Representative Roy forced a procedural vote to adjourn in protest of the mandate. However, his tactic failed. Roy said House members and the public are "sick and tired" of the ongoing mask mandates, and he wanted to shut the chamber down.
Democrats fully back the mandate. They also instituted a fine system for non-compliance. All Democrat representatives wore masks once the mandate went back into place, despite the fact they all claimed to be fully vaccinated. It's time for the madness to end.
~Here's to Our Liberty!
Copyright 2021, LibertySons.org