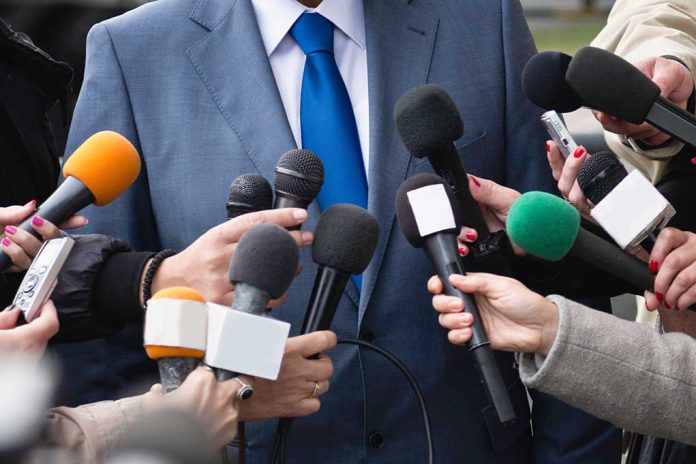 Political Candidate Attacks Reporter – "You Weasel."
(LibertySons.org) – On May 7, Arizona Senate candidate Blake Masters (R) reacted to a report that said he wanted to ban contraceptives. He spoke directly to local reporter, Dillon Rosenblatt, telling the media rep he should get his facts straight. Masters also suggested Rosenblatt should have contacted him through the proper channels for a comment before publishing.
Either this "reporter" does not understand how our legal system works (and so cannot separate the outcome of a case from the legal reasoning behind a decision) or he's a fake news journalist with an axe to grind. My money's on both, actually!

— Blake Masters (@bgmasters) May 7, 2022
In an article published in the Arizona Mirror on May 6, Rosenblatt used a statement from Master's campaign website about an aversion to the Supreme Court decision in Griswold v. Connecticut. The case covered contraceptive use, and the Senate candidate used it to back his desire for a ban.
In his Twitter post, Masters explained he is pro-life but doesn't think there should be a ban on contraceptives. He further noted that his concerns over Griswold are because he objects to the court making laws, not the subject matter of the case. The candidate insisted that if Rosenblatt had gotten in contact with him correctly, he would have known the truth before publishing the wildly misleading article.
Masters then called the reporting dishonest and an excellent example of why people no longer trust the media. He said outlets continuously report false information about Republicans, and he said he's running for office to stand up to the "corrupt media establishment."
~Here's to Our Liberty!
Copyright 2022, LibertySons.org