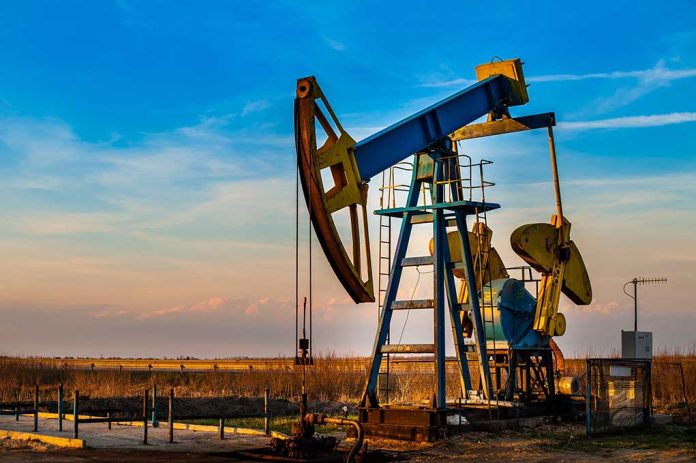 GOP Blasts Biden for Turning to Venezuela for Oil
(LibertySons.org) – The United States has numerous sanctions against Venezuela due to concerns for the rights of the nation's citizens and the state of democracy in the country. But on November 26, the US Treasury Department announced Chevron would receive a license to drill in the South American nation. The move contrasts restrictions the United States imposed during the Trump Administration.
GOP lawmakers lambasted the Biden administration for its decision over the weekend to open the door to oil imports from Venezuela, saying the move was hypocritical. https://t.co/c2Bbo6iBYT

— News Pug (@news_pug) November 29, 2022
The sanctions from January 28, 2019, banned Petróleos de Venezuela, SA (PdVSA), a state-owned oil company, from receiving profits for oil sales. The main goal was to stop financial benefits from going to Venezuelan President Nicolas Maduro, whom Washington did not recognize as the true president.
The renewed license for Chevron has some GOP members accusing the Biden administration of ignoring US oil production in favor of foreign imports. Representative Bill Johnson (R-OH) stated to Fox Business the move shows the desperate nature of the White House to get oil from anywhere but within the US. He noted domestic production is an affordable and abundant option but believes the green agenda is more important to the president.
Fox Business reported Rep. Garret Graves (R-LA) noted drilling in the US would help bring prices down, but Biden would rather pander to nations like Venezuela. Rep. Bob Latta (R-OH) stated this is part of the administration's plan to ruin the American oil industry.
The Treasury Department explained the decision occurred due to the Venezuelan government agreeing to resume humanitarian talks and discussions about a democratic 2024 election. PDVSA cannot receive revenue from Chevron's business dealings, keeping in line with the Trump sanctions.
~Here's to Our Liberty!
Copyright 2022, LibertySons.org