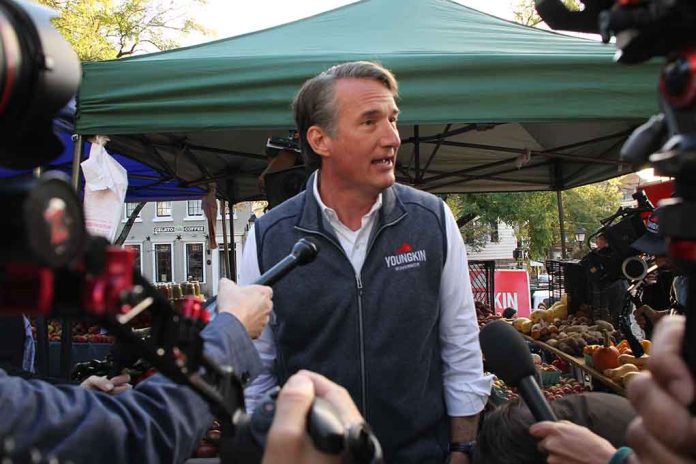 Mass Resignations – U.S. Governor Notified
(LibertySons.org) – During the COVID-19 pandemic, many employers allowed people to work from home, including Virginia state employees. Still, in May, Governor Glenn Youngkin (R) announced employees would have to return to the office full time as of July 5. Instead of coming back, more than 300 workers quit.
Youngkin supported telework and was happy to extend flexibility options to employees. His goal was to ensure a balance between personal and business needs to keep the government running smoothly. Around 55,000 people throughout Virginia government agencies had the option to apply for remote positions that would start by June 30.
— Elizabeth (@Lizabethdarcy) July 10, 2022
Democrats in the state government asked the governor to delay the July 5 deadline to allow more time for department heads to work out schedules. While he declined to move the date, Youngkin made exceptions and special arrangements for those with child care issues and workers under the Americans with Disabilities Act.
The state employs about 95,000 full-time employees, many of whom weren't impacted by the change in policy because the agencies for which they work set their own guidelines. Additionally, other positions, such as those working in prisons, never had remote work options.
So, in the grand scheme of things, do you think 300 people leaving the job is that bad?
~Here's to Our Liberty!
Copyright 2022, LibertySons.org