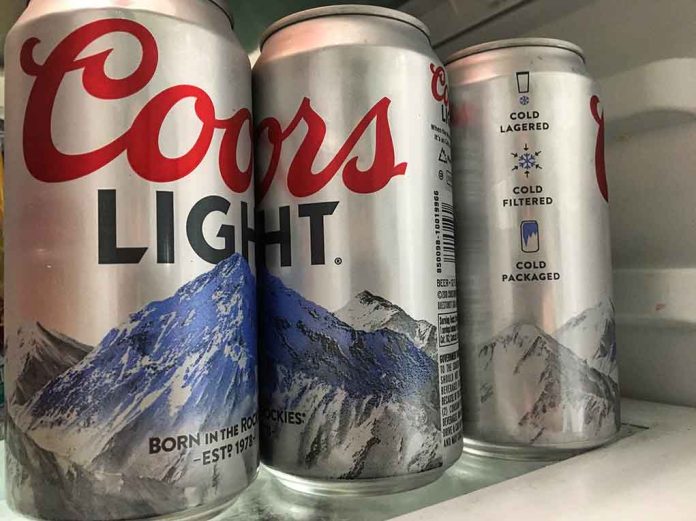 Crash Leads to Massive Tidal Wave of Beer Cans
(LibertySons.org) – Roadway spills often happen when big rigs get into accidents. Everything from bees to milk to money has scattered across roads, and now beer can go on the list. A complex pile-up occurred on the I-75 southbound lanes just north of Tampa, Florida, on September 21. The crash involved five semitrailers and one pickup truck. The result was a roadway covered in Coors Light cans and a shutdown of all lanes for about two and half hours.
Florida Highway Covered by Coors Light Beer Cans After A Truck Accidenthttps://t.co/f27I7SLysD

— ً (@GabeKMJ) September 22, 2022
The trouble began when a semi failed to negotiate a lane change and clipped a tractor-trailer. The first vehicle left the roadway and safely stopped on the shoulder, but the second stopped in a driving lane. Along came a third and fourth semitrailer and a pickup, which all came to a stop behind the vehicle still on the interstate.
It was a fifth semi carrying the beer that failed to notice the stopped traffic and hit the pickup, sending it onto the shoulder and into the back of the first truck from the initial incident. The alcohol-toting semi then hit the fourth tractor-trailer, which was carrying concrete. Both vehicles spilled their loads, leaving beer and building materials strewn across the road as far as the eye could see.
Miraculously, nobody suffered serious injuries. Only the pickup occupants required treatment for minor wounds.
~Here's to Our Liberty!
Copyright 2022, LibertySons.org