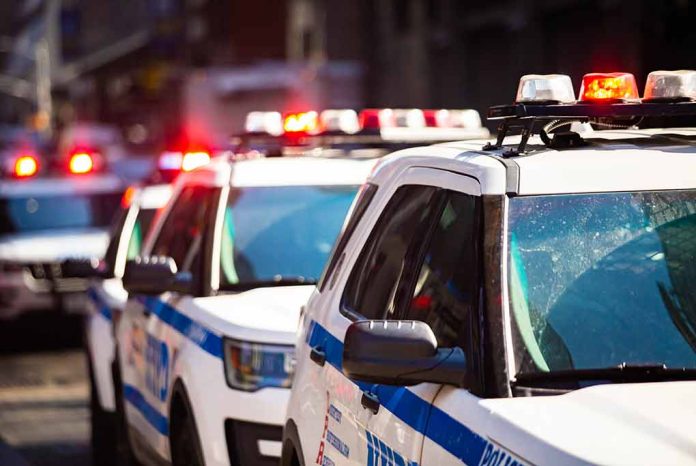 (LibertySons.org) – The war on drugs is ramping up in San Francisco as overdose deaths continue to increase in the city. Governor Gavin Newsom (D-CA) has called in reinforcements to help address the deteriorating situation. Newsom has called on the California Highway Patrol (CHP) and the California National Guard to help local authorities crack down on drugs and reduce the number of overdoses.
According to a press release from the governor's office, the main focus of the new partnership between the San Francisco Police Department, the District Attorney's office, CHP, and the California Guard would focus on fentanyl trafficking. The synthetic opioid has been responsible for most of the city's 200 overdose deaths, claiming 159 of those lives.
We're launching a new partnership with @CHP_HQ, @AGRobBonta, and @CalGuard to target fentanyl trafficking in San Francisco.https://t.co/pPM9WJdOiu

— Office of the Governor of California (@CAgovernor) April 28, 2023
The governor's announcement comes as the city's lawmakers have pushed a softer approach to drug enforcement efforts, allowing for open-air drug markets and centers where people can "safely" use and abuse their substance of choice. San Francisco Mayor London Breed declared a state of emergency near the end of 2021. The mayor, a Democrat, has also reversed her feelings on defunding the police and called on the federal government to help with the city's drug crisis.
Newsom explained that CHP would create a "new team" of personnel to "proactively enforce the law." In addition to the new team, CHP will also support the SFPD's investigative efforts and provide the city's law enforcement with specialized training to help them detect, deter, and prevent illegal drug and alcohol use. CHP will also offer aid in certain areas to more evenly distribute the workload.
The governor's press release noted that the California National Guard would only serve as support. The auxiliary force will mainly focus on "disrupting and dismantling fentanyl rings." The announcement said that "enforcement efforts" weren't to "criminalize" people "struggling with substance use" but to disrupt the supply of fentanyl and hold "drug suppliers and traffickers accountable."
~Here's to Our Liberty!
Copyright 2023, LibertySons.org