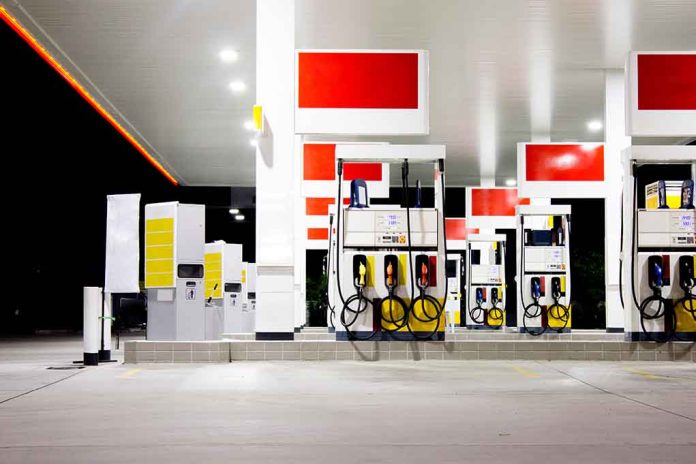 Filling Station Manager Fired After a $16,000 Mistake
(LibertySons.org) – The Rancho Cordova, California, Shell station sold gas for $0.69 a gallon to hundreds of customers on June 9. Initially reported as a technical glitch, the low price was actually the result of manager John Szczecina making a mistake when entering prices into the station's system. The manager accepted responsibility, and the company fired him for the mishap.
Gas station manager fired after accidentally setting price at 69 cents per gallon, costing station $16,000 — but customers sure were smiling https://t.co/lhA0uq7FiB

— TheBlaze (@theblaze) June 15, 2022
Szczecina explained he misplaced a decimal point while inputting the gas prices. He was entering three figures for the different fuel products, and something happened that kept the last digit from going in, resulting in the error. This small mistake took the price of fuel to $0.69 when it should have been $6.99 per gallon. It took the station three hours to fix the problem, and the error cost the company $16,000. Owners dismissed Szczecina from his job on June 13.
The former manager said he's afraid the owners will sue him for the loss of revenue. His family started a GoFundMe to raise money if a lawsuit occurs. But Attorney Craig Simmermon explained employees have liability protection in situations where a genuine mistake occurs. The lawyer added the ex-employee would only be responsible if he made the error while acting outside the scope of his job duties.
~Here's to Our Liberty!
Copyright 2022, LibertySons.org