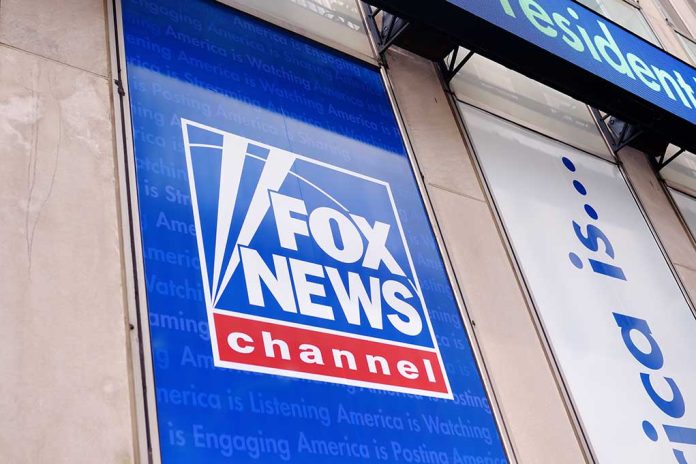 (LibertySons.org) – Former President Donald Trump announced his bid for the 2024 GOP presidential nomination on November 15, 2022. Yet, since then, Fox News has seemingly given the previous commander-in-chief little air time or coverage. In a recent interview with Semafor, four sources close to the campaign claim Fox News and Rupert Murdoch have implemented the equivalent of a "soft ban" on Donald Trump.
One aide told Semafor the campaign would continue to seek appearances on the conservative network with traditionally supportive hosts who have promoted the former president's policies. Yet, another Trump official indicated Fox News sources had directly relayed the implementation of the "soft ban" after certain prime-time hosts reached out to arrange interviews with the former president that never happened.
"Non-person" Donald Trump is facing a "soft ban" at Fox, his associates tell @ShelbyTalcott https://t.co/HeT9MiTfnQ

— Ben Smith (@semaforben) March 1, 2023
Fox has continued to cover news about Trump but hasn't given the former POTUS a platform to speak for himself. Semafor quoted a source close to the candidate, who said the ban appears to indicate "how the Murdochs feel about Trump." A GOP agent working with the campaign added, "the Murdochs have made it pretty clear they want to move on from Trump" by preventing appearances and interviews on Fox. The network has not featured a weekday appearance of Trump since before his November announcement.
Neither Trump nor his allies have taken the Fox News slight sitting down. Steve Bannon took to the stage on March 3 at the Conservative Political Action Conference (CPAC) to call out the media outlet and its owner. According to Business Insider, Bannon claimed, "You've disrespected Donald J. Trump long enough," as he rallied supporters to take down Rupert Murdoch's network.
In a March 1 Truth Social post, former President Trump attacked Murdoch directly, stating that if Murdoch didn't believe Trump's opponents rigged and stole the last presidential election, he and his "MAGA Hating Globalist RINOS should get out of the News Business."
Trump also claimed Murdoch's refusal to recognize the claim would destroy America by propagating fake news and represented a betrayal of specific Fox News hosts. Trump took to Truth Social again on Monday, March 6, asking how Murdoch could deny the evidence presented in Dinesh D'Souza's "2000 Mules" or Elon Musk's Twitter Files.
~Here's to Our Liberty!
Copyright 2023, LibertySons.org