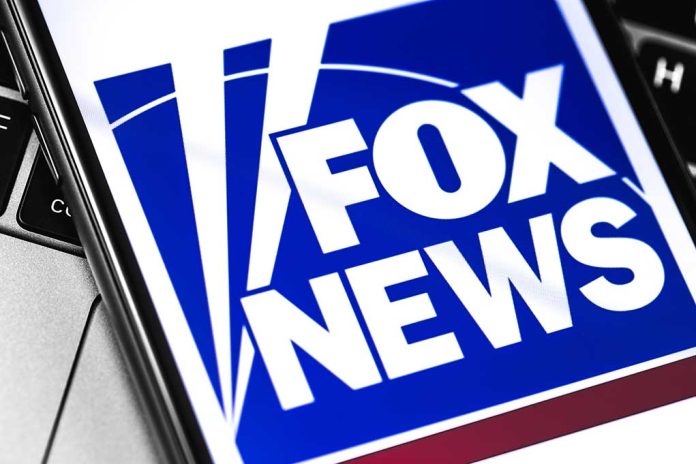 (LibertySons.org) – When Republican Adam Kinzinger (R-IL) served in the House of Representatives, he was one of just 10 GOP congressmen to vote to impeach President Donald Trump. He also served on the January 6 House Select Committee alongside former Representative Liz Cheney (R-WY) before leaving office this year. He then used his political fame to launch his career in the news as he joined CNN as a political commentator. Now, Fox News has called out the former lawmaker for trying to profit off of his career.
On Tuesday, January 17, Fox News published an article bringing attention to the fact that Kinzinger listed signed, limited-edition hardcover copies of The January 6th Committee Report for $100 on his website Country First.
Former anti-Trump Rep. Adam Kinzinger removes listing for signed copies of Jan. 6 committee's final report
https://t.co/0BcUZOReyj

— Fox News (@FoxNews) January 18, 2023
When first posted, the webpage reportedly did not note that the proceeds would benefit charity. However, after Fox News broke the story, the listing disappeared for a while before it came back saying the collected funds would go toward groups "working to uphold and defend democracy in America." However, that description was later updated to say the money would go to the US Capitol Police Memorial Fund, which financially aids the loved ones of officers who have died.
The listing also claims that on January 6, 2021, American democracy came "perilously close" to its end. It said that the 45th president "instigated" a mob in an attempt to "prevent the peaceful transfer of power for the first time in American history."
The book is now sold out, but visitors to the site can still purchase other paraphernalia put forward by Kinzinger. Items include a "Country Over Party" yard sign, a "Stand For Truth" baseball cap, and a North Atlantic Fellas Organization (NAFO) pin, the latter of which is a social media movement trying to discredit Russian propaganda. While Fox News' reporting was able to make Kinzinger clarify some of his purpose for selling the committee report, it still has some people wondering about the ethics of such a move.
~Here's to Our Liberty!
Copyright 2023, LibertySons.org