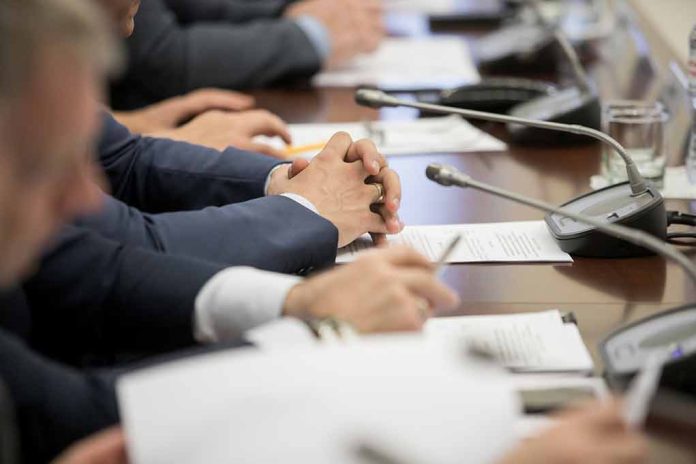 (LibertySons.org) – Peter Navarro, who worked as an advisor for former President Donald Trump, has been convicted of two counts of contempt of Congress. The criminal charges came as a result of his refusal to testify in front of the House select committee with information he had regarding the January 6 Capitol Building riot. Officials indicted him in June for failing to show up for a deposition and withholding documents despite a subpoena.
Navarro had refused to comply because he said Trump had told him not to, and he believed he was under the protection of the former president's executive privilege. US District Judge Amit P. Mehta rejected the defense. The case against him hinged on proving he willfully defied lawmakers investigating the case. The New York Times reported that the verdict came in only after about four hours of deliberation. The publication points out the significance of the decision, noting that the Justice Department rarely pursues criminal contempt of Congress charges. Navarro faces up to a year in prison and a $100,000 fine for each count against him.
During the proceeding, Navarro insisted that the subpoena he'd received was "unenforceable" because it was "illegal." He claimed that Trump and others caught up in the case were victims of Democrats gaming the system, and he believed the Left was determined to destroy all of them. He alluded that he was standing for an ideal that was bigger than a potential prison sentence.
Navarro is the second of Trump's top advisors to receive a conviction. Stephen K. Bannon, who had worked as a strategist for Trump's administration, was found guilty of contempt last year. He is currently free on an appeal. Interestingly, the Justice Department decided against prosecuting former White House Chief of Staff Mark Meadows and former Deputy White House Chief of Staff Dan Scavino for similar offenses.
Another hearing in January will determine Navarro's sentence.
~Here's to Our Liberty!
Copyright 2023, LibertySons.org