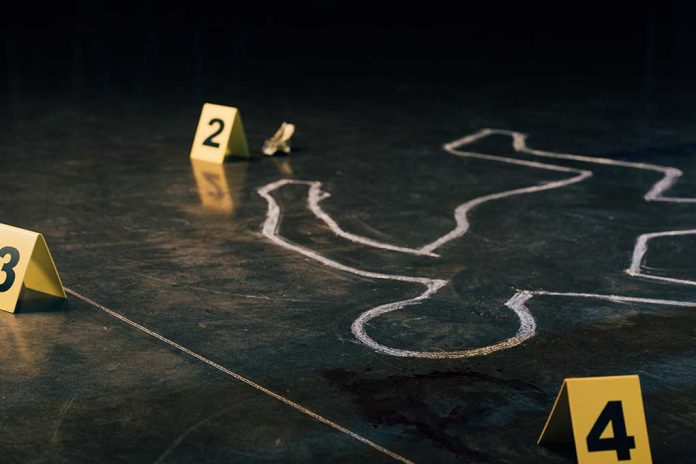 (LibertySons.org) – Domestic disputes are an unfortunate occurrence every day across the United States. Violence is often part of the equation with such altercations and, combined with the elevated emotions in such situations, someone usually gets hurt. Sometimes a fight is fatal, such as a recent domestic incident involving a former NASCAR driver.
John Wes Townley died on October 2 in Athens, GA, following an altercation involving his ex-wife, Laura Townley, and another man, Zachary Anderson. The fight took place at a home Laura and Anderson share.
A former NASCAR driver was shot dead after becoming involved in an altercation with another man outside the home of his ex-wife https://t.co/sKsDApFaeb

— Irish Mirror Sport (@MirrorSportIE) October 5, 2021
Officials are unclear about the exact details of the incident. They do know John brought a hatchet to the scene and was brandishing it at the couple. Due to the threat, Anderson fired at the other man, hitting him and causing fatal wounds. Laura was in the crossfire and suffered serious yet survivable injuries.
The former professional driver has a history including charges for family violence battery stemming from an incident when he threw his then-wife on the ground. His NASCAR career ended in 2017 when he retired. He was 31 years old at the time of his death.
Prosecutors have not filed any charges concerning the incident, but it is still under investigation.
~Here's to Our Liberty!
Copyright 2021, LibertySons.org