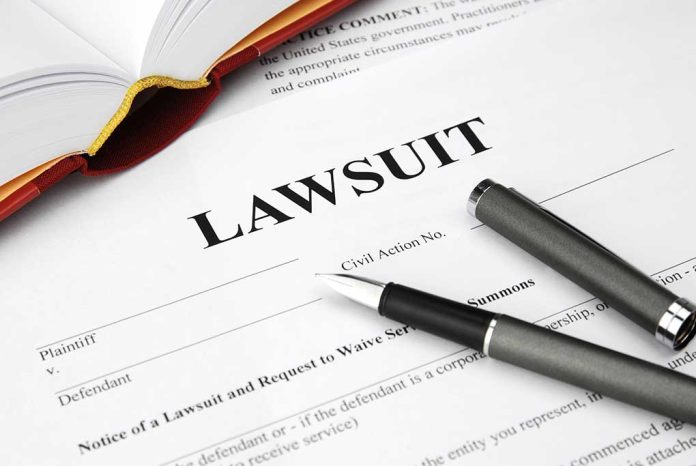 (LibertySons.org) – Media outlets have faced mounting scrutiny in the wake of the rising "Me Too" movement, a social construct aimed at pushing back against sexual abuse and harassment. The situation has become toxic in many news organizations as networks do their best to avoid falling victim to "cancel culture," frequently seen as an exaggerated response to unproven allegations. It appears that a situation may have arisen at Fox News Channel.
In July 2020, Fox News abruptly fired Ed Henry, the co-host for the "America's Newsroom" program. Two women complained, alleging sexual misconduct, and later filed a lawsuit against Mr. Henry. Henry filed a defamation lawsuit against Fox News on Wednesday, June 20.
The Background of the Case
Henry's legal team filed the lawsuit in the United States District Court of New Jersey. It named Fox News Network, LLC as a company and Fox News CEO Suzanne Scott in her individual capacity as defendants.
According to the defamation suit, everything was smooth sailing for Henry as 2019 drew to a close. Scott heaped praise on his "character and integrity" as an award-winning anchor and promoted him in December 2019.
However, within a few months, Fox News and Scott turned on Henry and "abruptly fired him, humiliating him in the process." Not yet satisfied, Scott issued a public statement that claimed Henry was "guilty of unspecified sexual misconduct."
The complaint alleges that Scott knew or should have known that Henry had been falsely accused, and the false allegations would soon be made public. Furthermore,  the lawsuit says Scott's comments effectively "sandbagged" Henry by lending unwarranted credibility to the pending allegations against him.
Henry claims Scott's actions were part of a plan to "burnish her image" as a "tough, no-nonsense female executive" who stepped in and cleaned up Fox News in the wake of its own sexual abuse scandals, some of them reaching up to former Fox CEO Roger Ailes, now deceased.
His complaint also alleged Scott actively worked to cover up misconduct at Fox News and used him as a "scapegoat" to draw attention away from "her own sordid history" in running Fox News.
According to Henry, the CEO knew of his innocence at the time. He provided documentary evidence to Scott in photographs, emails, and texts, proving the allegations against him lacked merit. Yet, she chose to smear him anyway publicly and paint him in a "false light before millions of people."
Relief Sought by the Lawsuit
Henry's complaint stated that he suffered and continues to suffer from damage to his reputation, the scorn of others, derision, emotional anxiety, and the loss of economic opportunities, to name a few of his injuries. He also claimed the defendants acted with malice and intentionally sought to inflict damages on him.
Henry asked the court to issue a permanent injunction requiring Fox News and Scott to remove damaging statements about his termination that remain accessible on the internet. He also requested compensatory damages for an unspecified amount determined at trial, punitive damages, and any other relief the court deemed fair and equitable.
Hopefully, this lawsuit will serve as a warning to Fox News and other corporations not to defame their employees when investigating allegations.
~Here's to Our Liberty!
Copyright 2021, LibertySons.org