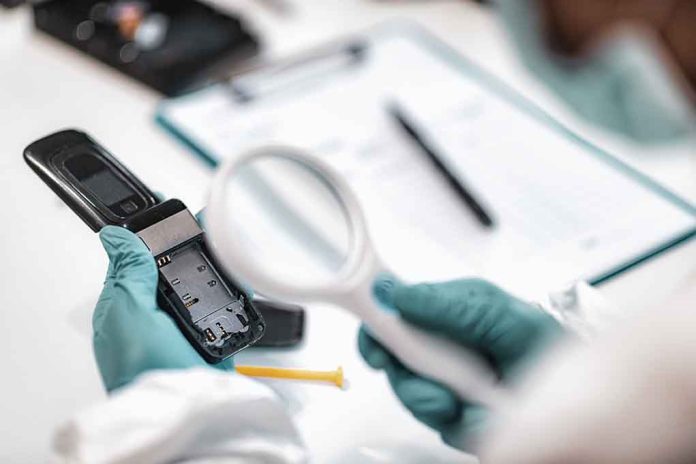 FBI ACCUSED – They Inappropriately Did This While No One Was Watching
(LibertySons.org) – Former Trump election attorney, John Eastman, is going after FBI agents for seizing his cell phone in what he calls an "unlawful search and seizure." He filed a case on June 27 with a New Mexico District Court. The attorney claims the agency took his cell phone on June 22 as he left a restaurant, saying they had a warrant but refusing to immediately produce the paperwork.
Trump Lawyer Eastman's Phone Seized, He Says It's Improper https://t.co/eQHnQPQVpZ

— Bob Hafer 🍊 (@rehafer) June 28, 2022
Eastman's filing states he didn't receive a copy of the document until after agents took his property. He contends the warrant had multiple errors, including no probable cause for the search and seizure. He further explained the legal papers lacked a description of the items officers could take.
In addition, the suit stated the authorities appeared to be from the FBI but were actually acting on behalf of the Department of Justice's Office of the Inspector General (OIG), which he claims has no jurisdiction in the situation. He explained the actions of the investigators violated his First, Fifth, and Sixth Amendment rights.
The lawyer wants the OIG to return his phone and all copies of the information seized from it. In addition, he wants the agency to destroy all copies of the data taken from his device. Eastman asked the court for a stay to prevent agents from accessing his phone until there is a final ruling.
~Here's to Our Liberty!
Copyright 2022, LibertySons.org