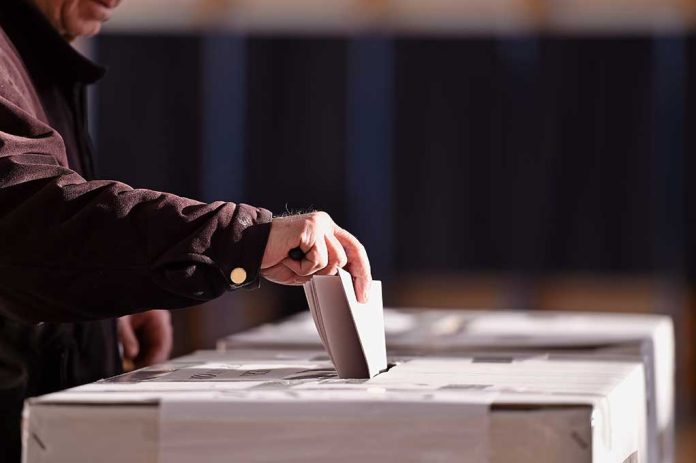 Election Fraud Found – Democrat Congressman Caught!
(LibertySons.org) – On June 6, former Congressman Michael "Ozzie" Myers (D-PA) pleaded guilty to several charges including stuffing ballot boxes in the state's 2014, 2015, 2016, 2017, and 2018 elections. He also admitted to bribing multiple Judges of Election who oversaw the process. Myers paid officials to submit fraudulent votes to help certain Democratic candidates win their elections at the federal, state, and local levels.
Former Democrat Congressman Michael J. "Ozzie" Myers has pled guilty to stuffing ballot boxes in local elections. https://t.co/V1m9syC3UJ

— Media Research Center (@theMRC) June 8, 2022
The charges included bribery of Domenick J. Demuro, Judge of Elections for the 39th Ward, 36th Division. Myers paid him to add votes to candidates he worked with or favored, paying between $300 and $5,000 for each election. He also told Demuro to lie to investigators looking into the scheme.
Myers also worked with Marie Beren, Judge of Elections in the 39th Ward, 2nd Division. Myers reportedly drove Beren to polling stations, planning out her actions on how to illegally push the candidates he supported. Beren also persuaded voters to cast their ballots for certain candidates while casting her own votes for those who didn't show up. She created false record books as well.
US Attorney Jennifer Arbittier Williams said voting is too important to have any fraudulent activity. She explained Myers has a history of valuing his own opinions and interests over those of others and above the law of the United States. Williams noted the investigation was "tireless" but paid off with Myers' guilty plea.
~Here's to Our Liberty!
Copyright 2022, LibertySons.org