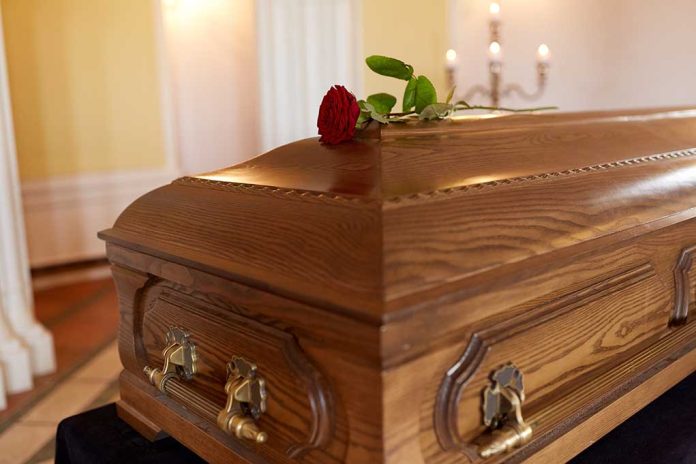 (LibertySons.org) – There are only a couple of things guaranteed in life, and that's death and taxes. At some point, everyone has to deal with both. After living for 88 long years, a former congressman's family saw his life come to an end. However, he leaves behind a legacy.
On March 27, former Representative Ronald Sarasin (R-CT) died in his Virginia home. Sarasin served in Congress for three terms, with his first term coming in 1972. In 1974, the Republican won over voters once again, winning his reelection bid. Then again, in 1976, Sarasin beat out his opponents to serve his third term in Congress. He represented Connecticut's 5th District in all three terms.
Ronald Sarasin, a three-term Republican congressman from Connecticut in the 1970s who later went on to lead the U.S. Capitol Historical Society, died at his home in Virginia at the age of 88 on March 27: https://t.co/cC78J6hRKY

— The Journal Inquirer (@JournalInquirer) April 5, 2023
The Associated Press noted that public records didn't mention a cause of death. After serving three consecutive terms in Congress on the behalf of his Connecticut constituents, Sarasin ran for the state's governor but was ultimately unsuccessful. Prior to his service at the federal level, the Connecticut Republican served as a state representative.
Before entering a life of politics, Sarasin served in the US Navy in the 1950s and attended the University of Connecticut after completing his time in the military. After losing to Democrat Ella Grasso in the 1978 gubernatorial race, Sarasin moved on from a life of politics.
After his political career came to an end, the Connecticut Republican decided to become the National Restaurant Association's chief lobbyist. Sarasin also served as the CEO and President of the National Beer Wholesalers Association. Perhaps one of the Republican's biggest achievements was his career between 2000 and 2018, during which time he served as President and CEO of the US Capitol Historical Society.
That organization took to social media to mourn Sarasin's death and credited him with the creation of an educational program that shined some light on how enslaved individuals played a part in the Capitol's construction. Sarasin's wife, Leslie, and their two sons survive the former congressman. Sarasin's funeral is scheduled to take place on May 20.
~Here's to Our Liberty!
Copyright 2023, LibertySons.org