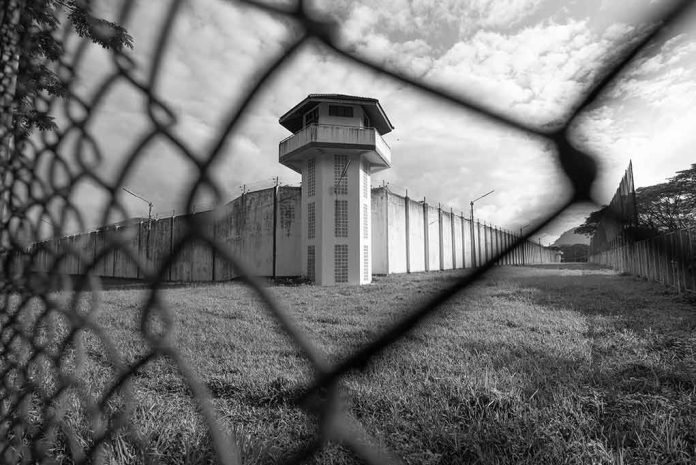 (LibertySons.org) – Stephen Buyer, a former Clinton impeachment prosecutor who was representative for Indiana's 5th district from 1993 to 2002 and its 4th congressional district between 2003 and 2010, has just received a 22-month prison sentence. He will also have to pay nearly $350,000 in forfeiture and possible additional restitution fees. A jury previously convicted him of four counts of securities fraud for conducting two insider trading schemes.
Among the highlights of Buyer's political career was his role in prosecuting then-President Bill Clinton's impeachment. On Thursday, December 10, 1998, Buyer gave the opening statement for the hearing. In his speech, as provided by The Washington Post, Buyer noted the integrity and accountability Americans expected in their lawmakers. At the time, he was making reference to Clinton's scandalous actions and related perjury, but his words now stand as a slap in the face to his fellow Republicans, who expect more of their peers.
The Department of Justice stated that Buyer used his position as a consultant, after leaving politics and going into private business, to obtain information about company mergers ahead of the deals. He learned in 2018 that T-Mobile and Sprint were planning a $26.4 billion merger, so he bought numerous Sprint shares, putting them in several brokerage accounts — some in the names of friends and family members — with the inside knowledge that they would offer immense returns.
The buyer reportedly made over $126,000 from that deal. He purchased additional stock in 2019, after learning through similar channels that advisory firm Guidehouse planned to acquire Navigant Consulting, Inc. Again with a portfolio spread across multiple accounts, he gained over $223,000 from the inside trade.
The New York Post reported that Buyer had tried to convince the jury that he'd legitimately researched the companies prior to his purchases. The judge, calling the defendant a liar and saying his narrative warranted obstruction of justice, reportedly weighed the integrity of Buyer's statements when determining his sentence.
~Here's to Our Liberty!
Copyright 2023, LibertySons.org