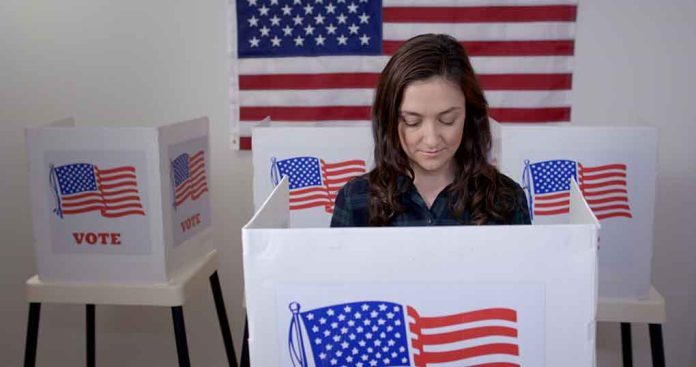 (LibertySons.org) – The US Constitution reserves the right to vote for citizens only. Despite the law, there is a push in local communities to allow immigrants to vote, which is allowable. Some areas, including two towns in Vermont, approved the measures.
Montpelier and Winooski will allow non-citizens to vote in their local elections. According to city officials, nine people registered to vote under the new charter. Winooski will also provide the voters with ballots in the non-English languages they speak. In addition, the city is working to register foreign nationals and encourage voting throughout their communities.
It's starting. https://t.co/mItXcqV1ex

— Breitbart News (@BreitbartNews) February 23, 2022
The immigrants who are registered to vote told WCAX3 about their excitement. They received the right from 2021 charter changes in these two cities. Initially, state lawmakers passed the legislation, and Governor Phil Scott (R) vetoed it, but the legislators overrode the move to put the changes into effect.
Winooski Mayor Kristine Lott said opening voting rights to everyone ensures all residents have a voice in local government. She explained it also provides for more community involvement.
While both cities had overwhelming support from citizens, the Republican National Committee instigated a lawsuit against the two towns on the grounds the new law violated Vermont's state constitution, which requires US citizenship to vote.
~Here's to Our Liberty!
Copyright 2022, LibertySons.org