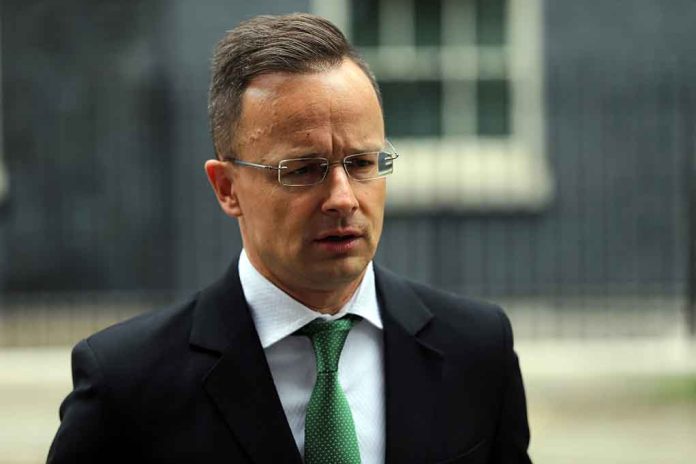 Foreign Minister Blames Biden for War in Ukraine
(LibertySons.org) – Hungary's Foreign Minister Peter Szijjarto insisted if former President Donald Trump had won in 2020, there wouldn't be any Ukraine-Russia conflict. He explained his stance in an exclusive interview with the Daily Caller on October 26, noting he is firm in his beliefs, calling Trump a "real leader."
EXCLUSIVE: Hungarian Foreign Minister Says Ukraine-Russia War Would Not Have Happened Under Trump

Read more from my one-on-one sit down with Péter Szijjártó here: https://t.co/aOXS1QySiF

— Henry Rodgers (@henryrodgersdc) October 26, 2022
Szijjarto explained the former president would never have let the war happen because he knew how to take charge. He said the world is now "lacking leaders." The foreign minister also noted German Chancellor Angela Merkel, if still in office, would have staved off the conflict.
The Hungarian suggested communication is the key to stopping conflict and finding solutions. He acknowledged he took heat for continuing to talk with Moscow but said it was necessary. The official explained the importance of Russia to European interests concerning energy, saying there must be a relationship.
Szijjarto indicated the only way to stop the aggression in Ukraine is for Washington and Moscow to begin open discussions. The foreign minister suggested the best opportunity for Biden to start talks would be at the upcoming G-20 summit. However, Biden has been firm on his stance, stating in an interview that he would not discuss the conflict with Russian President Vladimir Putin at the meeting.
~Here's to Our Liberty!
Copyright 2022, LibertySons.org