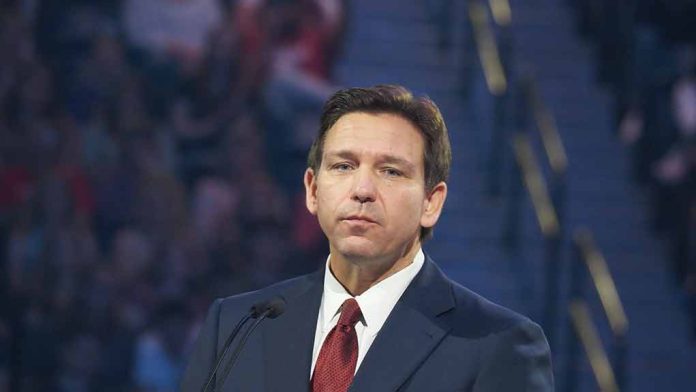 (LibertySons.org) – Florida Governor Ron DeSantis (R) signed SB1718 into law on May 10. The new immigration statute requires employers to use the federal E-Verify system and prohibits local governments from issuing identification, including driver's licenses, to undocumented immigrants. It also invalidates IDs provided by other states. Florida's actions have offended some people in other countries. Recently, one foreign official spoke out against the new law and DeSantis's policies and took action to meet with immigrants from his country in the US.
On May 21, Mexico's Secretary of Foreign Affairs Marcelo Ebrard announced a planned June 30/July 1 meeting between Miami Hispanic community leaders, local government authorities, and Mexican consular officials to discuss coping strategies to deal with Florida's new immigration law. On Tuesday, Ebrard met with about 1200 H2A visa agricultural workers in Wimauma, Florida, vowing to continue fighting against what he called "racist" policies.
Although Ebrard told media outlets he couldn't "intervene" in US internal politics, he said he could speak with citizens about the laws and policies affecting both nations. He pointed out US residents could effect political change.
Ebrard also described the importance of taking action to prevent a cascade effect. ESEuro reported that Ebrard described the new law in Florida as the first domino. "If you allow the first domino to fall, then the 24 [Republican] states" will follow in short order, potentially setting a theme for the 2024 presidential campaign.
Mexico's president, Andrés Manuel López Obrador, also criticized Florida's new law as "immoral" on May 8, just ahead of when DeSantis enacted the bill, according to POLITICO. On May 25, just days after Ebrard's announcement, and the day after DeSantis announced his candidacy for the GOP presidential nomination, López Obrador took to Twitter, begging Hispanics to vote against DeSantis, asking the community to deny him even "one single vote."
The State Department, under the auspices of the Biden administration, hasn't yet issued any statement regarding Mexico's seeming election interference.
~Here's to Our Liberty!
Copyright 2023, LibertySons.org