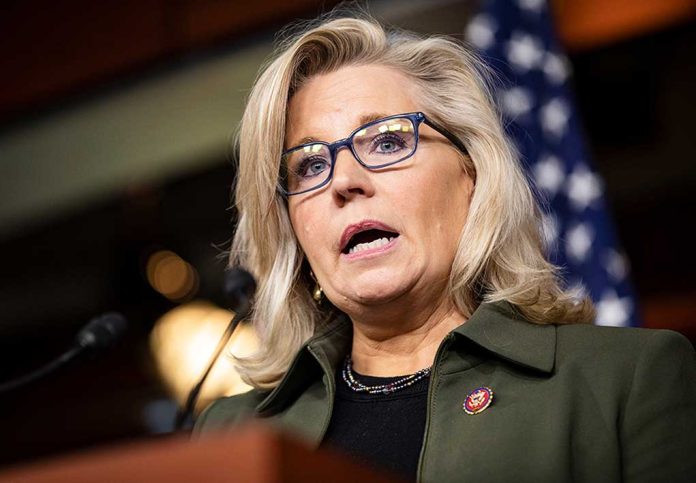 Liz Cheney Makes THE Announcement After Election Loss
(LibertySons.org) – Representative Liz Cheney (R-WY) lost her August 16 primary to her main rival Harriet Hageman. The results were not surprising as the congresswoman has been on the outs with the GOP since opposing former President Donald Trump. Her service on the controversial January 6 committee also did her no favors. Despite her loss, the 46th vice president's daughter is not ready to toss in the towel. She's got big plans for continuing her fight against the previous POTUS.
Election Results
Cheney didn't just lose the primary. She got trampled. The unofficial results from August 17 show 113,025 votes for Hageman and only 49,316 for the current representative. The winner of the Republican nomination will face the projected Democratic winner, Lynnette Grey Bull.
The lawmaker had the GOP vote locked down until she began her anti-Trump campaign, but the final count marked a terrible defeat for a candidate who was on top of her game just two years ago.
Next Moves for the Defeated Cheney
Instead of walking away with her head down, the congresswoman is planning big moves to continue her criticism of the 45th president. She announced on the Today Show on August 17 that her focus remains on her opposition to Trump.
She plans to create a group, The Great Task, to fight him on the national stage and will put all efforts toward ensuring he does not get back into the White House. Cheney proclaimed she regrets nothing about the bold move to continue her crusade or any of the decisions she made up to this point.
The representative claimed her principles are the motive. She wholeheartedly believes the former US leader was responsible for the January 6 Capitol incident. The lawmaker feels the Republican party has strayed from its roots under his rule and needs to refocus on foundational issues like making government smaller, taxes lower, and defense stronger.
Cheney thinks it will take a movement to fight Trump and what his opponents would call a cult-like following, and she's ready to be the leader. But she is not quite to the point of announcing she would run against him in 2024, although she is open to the idea if necessary.
Hageman and Trump
While the Wyoming legislator ponders a run for the Oval Office in 2024, she will lose the seat she's held since 2016, and Hageman will continue to celebrate her win. The GOP's newest candidate will likely beat her left-leaning opponent as the state is largely Republican.
The Republican candidate ran on a platform of supporting Trump, gaining his endorsement. He praised her win as further proof voters are tired of the January 6th committee and the campaign against him.
~Here's to Our Liberty!
Copyright 2022, LibertySons.org