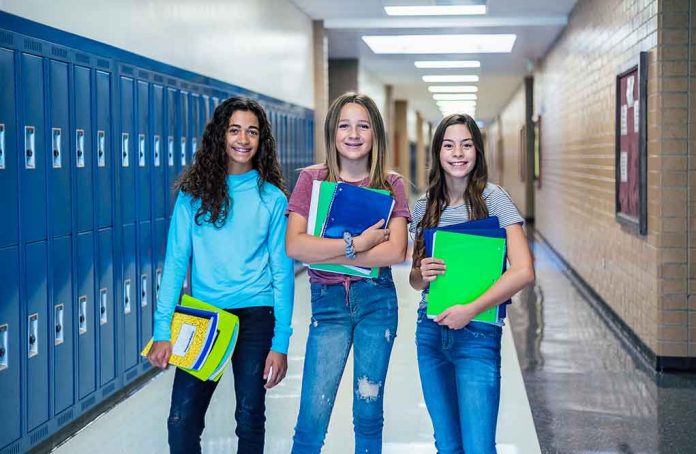 Judge Rules Against 16 Year Old Girl…
(LibertySons.org) – A 16-year-old girl recently requested a waiver to bypass the Florida law requiring parental or guardian approval for an abortion. Known as Jane Doe 22-B, the child petitioned a trial court first, but after losing, she appealed. Unfortunately for her, the higher court upheld the lower one's opinion not to allow the waiver.
Florida appeals court says 16-year-old girl is not 'sufficiently mature' to obtain abortion https://t.co/zRkkJLTvER

— Rita_S (@senorita_LLB) August 17, 2022
The teen thought she had a good argument to prove she was not ready to be a parent and fully understood the choice of an abortion. Her filing said she is "parentless" and has an "appointed guardian," who is fine with her getting the procedure. She explained she doesn't have the ability to care or provide for a baby and will receive no support from the father. The girl noted she is currently pursuing a GED, does not have a job, and just went through the traumatic death of a friend.
In the trial court, Escambia County Circuit Judge Jennifer Frydrychowicz dismissed her request. She found the girl to be honest and agreeable while sometimes exhibiting maturity. The establishment noted the teen understood her options as well. Still, the judge held the child was not ready to decide at that time, but her ruling did leave the option to try and seek the waiver again.
On appeal, the triple panel had split opinions. Judge Scott Makar wanted to send the case back to the lower court. Judges Harvey Jay and Rachel Nordby found no ambiguity in the trial court's ruling and said it made no sense to send the case back, striking the final word and ending Doe's attempt to end her pregnancy.
~Here's to Our Liberty!
Copyright 2022, LibertySons.org