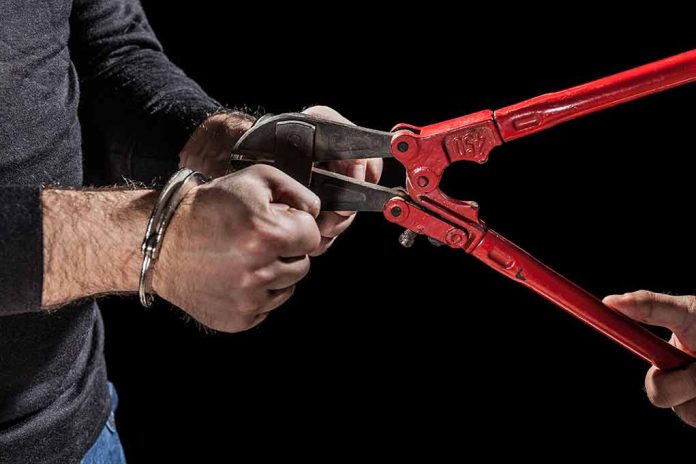 (LibertySons.org) – Five US citizens who were being detained in Iran on various charges returned home after the Biden administration made a deal to waive a freeze on $6 billion in Iran oil money. The recent agreement also included the release of five Iranians who had charges against them in the United States.
CBS News named three of the five American prisoners as Siamak Namazi, Morad Tahbaz, and Emad Sharghi, noting that the other two individuals wished to remain anonymous. US officials have maintained that the Iranian government had kept all five prisoners wrongfully despite foreign convictions on spying and espionage charges.
Namazi, 51, was in the country visiting his parents in 2015 when officials, alleging the man had collaborated with a foreign government, sentenced him to 10 years in prison. The Iranian American reportedly staged a short hunger strike in 2016, when US officials made a deal to bring home four other Americans in Iranian custody but failed to include him. Tahbaz, 67, was also an Iranian-American citizen and received a 10-year sentence in 2019 on spying charges. Shargi, 56, had lived in Iran in his early childhood but spent most of his life in the US. The American citizen, who faced accusations of espionage after returning to the country to live there with his wife, was also slated to serve 10 years.
The recent deal will allow the transfer of $6 billion of funds currently being held in South Korea to go to Qatar without penalty. Republicans have been critical of the move, claiming Biden is only encouraging Iran to continue taking hostages as part of its diplomatic strategy against the US and other perceived enemies — some of whom are worried its leaders are still up to no good. The Guardian states that multiple countries recently accused the Middle Eastern nation of continuing to increase its enriched uranium stocks.
~Here's to Our Liberty!
Copyright 2023, LibertySons.org