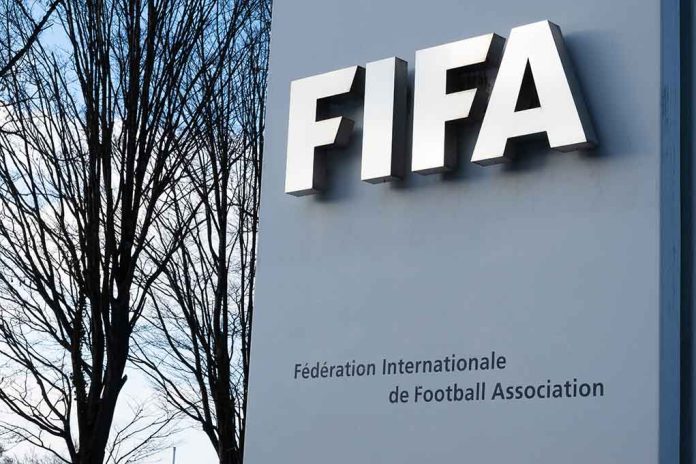 (LibertySons.org) – For more than a century, the Fédération Internationale de Football Association (FIFA) has served as the international body that governs soccer. While it's a sports organization, it's also a multi-billion dollar business known for an unbelievable amount of corruption.
In 2015, the FBI and investigators in Switzerland raided a Zürich hotel. The US Department of Justice announced that a federal court had unsealed a 47-count indictment against 14 defendants for allegedly participating in a 24-year scheme to get rich from corruption in international soccer. Nine FIFA executives and five corporate executives were among those indicted.
After the scandal erupted in 2015, the FIFA ethics committee banned President Sepp Blatter from participating in any soccer activity for eight years. In 2021, authorities in Switzerland indicted Blatter on fraud charges. The same year, FIFA extended its ban against the former president for six additional years.
FIFA's 2010 decision to award Qatar the contract to host the 2022 World Cup was among the scandals that plagued the organization. In 2020, the Department of Justice accused the Middle Eastern country and Russia, which hosted the 2018 games, of bribing FIFA officials to secure the rights to host the international tournament.
Qatar went on to host the games, but the controversies only grew worse. An estimated 6,500 migrants have died in the nation since the 2010 announcement that it won the bid to host the World Cup. A report by The Guardian attributed many of the deaths to projects related to the games. Hassan al-Thawadi, a Qatari official, has said the actual number is between 400 and 500.
The scandals over the last decade have left soccer fans wondering if they will ever be able to trust FIFA.
Copyright 2022, LibertySons.org