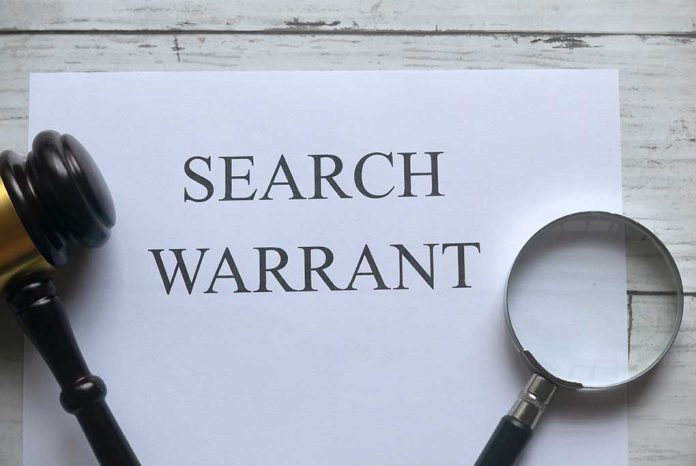 (LibertySons.org) – A scandal erupted after several classified documents turned up in multiple locations under the control of President Joe Biden. The news also kicked off a lot of speculation regarding whether or not federal authorities would execute a search warrant like they did last summer at former President Donald Trump's Florida residence. New reports indicate the FBI was prepared to obtain a warrant if necessary.
Federal Authorities Were Prepared To Get Search Warrant On Biden Over Classified Docs, Report Says https://t.co/Lhe7Vkjz8H pic.twitter.com/grFknrEhVh

— Daily Wire News (@DailyWireNews) January 25, 2023
The FBI recently spent 13 hours conducting a consensual search of the president's 6,850-square-foot mansion in Wilmington, Delaware. The search came after one of Biden's personal lawyers discovered classified material in his old office at the Penn Biden Center, in early November 2022, just days before the midterm elections. However, news of the discovery didn't occur until January 10, 2023, when CBS News published an explosive article detailing the discovery.
However, CNN pushed an exposé on January 25, revealing that multiple anonymous sources confirmed that although Biden's lawyers and federal officials eventually reached an agreement to a search of his Delaware home, the FBI was fully prepared to obtain a warrant if necessary.
Federal investigators ended up finding six more sensitive documents in the Wilmington mansion. Many of the documents were from the Obama administration when Biden served as vice president, but some were also from his days as a senator.
Attorney General Merrick Garland initially appointed US Attorney John Lausch to look into the matter and determine how the sensitive documents ended up mingled with Biden's belongings. Trump nominated Lausch to his current position in 2017.
Then, on January 12, Garland signed an order appointing Trump-era prosecutor Robert K. Hur as special prosecutor. The order directed him to investigate "the possible unauthorized removal and retention of classified documents [and] other records" found at Biden's former office and current residence.
On Thursday, January 26, the National Archives submitted a written request to the representatives of the last six presidents and vice presidents, asking them to check their records for any classified documents or other materials belonging to the American people.
We will keep you updated as additional information becomes available.
~Here's to Our Liberty!
Copyright 2023, LibertySons.org