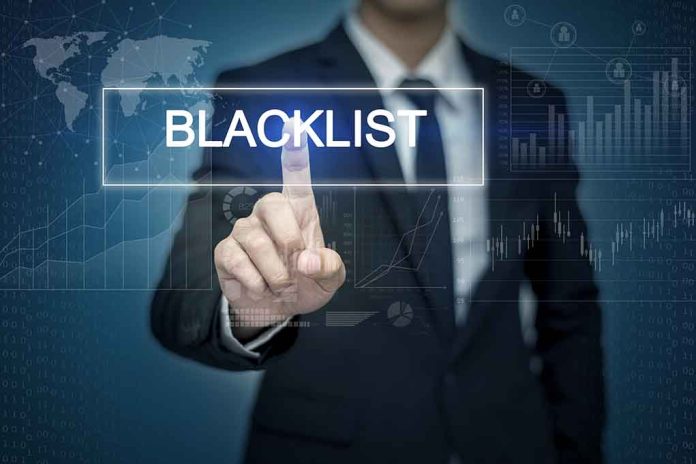 (LibertySons.org) – House Republicans are pursuing ongoing investigations into the weaponization of the government and conducting oversight on expenditures and operations carried out by executive branch agencies like the State Department, Department of Homeland Security, and the Department of Justice. Because Rep. Darrell Issa (R-CA) sits on several key House committees, including the House Judiciary Committee, the House Foreign Affairs Committee, and the Select Subcommittee on the Weaponization of the Federal Government, he followed up on disturbing evidence produced by the Washington Examiner that the State Department quietly funded the Global Disinformation Index (GDI), an organization which has created and disseminated conservative media blacklists.
In February, Issa demanded answers from the Global Engagement Center (GEC), which operates under the auspices of the State Department, demanding an investigation into a $100.000 grant supplied to GDI in 2021. Issa finally received a response from Naz Durakoglu, the State Department's Bureau of Legislative Affairs assistant secretary, on Friday, May 26.
In a letter to Issa, Durakoglu explained the GEC gave the grant in conjunction with GDI's disinformation risk measurement technology in foreign languages, including Korean, Chinese, and Japanese. Durakoglu assured Issa that GDI had not used any of the funding on US domestic-focused work, and the grant terms precluded using the funds for other purposes. The assistant secretary said State Department stood by the GEC's role in navigating statecraft.
In February, the Washington Examiner also found the State Department financially backed the National Endowment for Democracy (NED), a nonprofit group supported via Congressional appropriations, which provided GDI with more than $500,000 between 2020 and 2021. Upon becoming aware of GDI's domestic blacklisting activities, the NED, whose charter and articles of incorporation prohibit the organization from operating domestically, cut financial ties with GDI.
Additionally, the Examiner reported that GDI compiled a list of the 10 media outlets most at risk of spreading disinformation. The GDI list included One America News, the American Spectator, the American Conservative, the Blaze, Reason, the Federalist, the Daily Wire, Newsmax, RealClearPolitics, and the New York Post.
~Here's to Our Liberty!
Copyright 2023, LibertySons.org