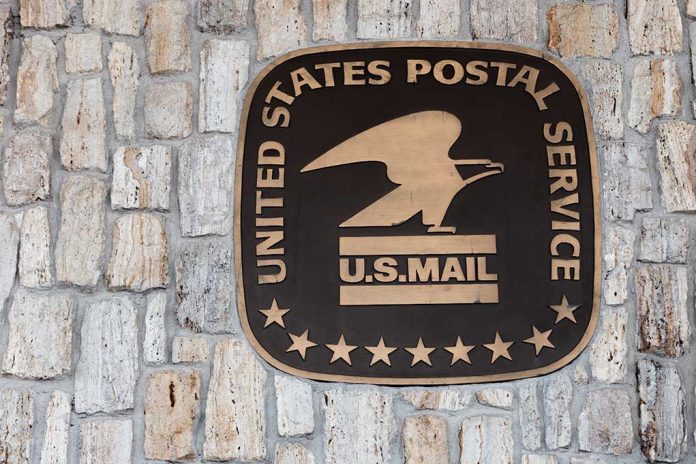 Postal Service Spied on Conservatives
(LibertySons.org) – Cato Institute Senior Fellow Patrick Eddington recently obtained revealing documents from the United States Postal Service (USPS). The papers, which the libertarian gained through a Freedom of Information Act request, uncovered the alarming actions of the Internet Covert Operations Program (iCOP). Despite heavy redaction, the records showed a biased mission to target conservative-leaning individuals.
Biden's postal inspectors tracked pro-gun activists https://t.co/N278Vtz0vX

— Cernovich (@Cernovich) September 25, 2022
The surveillance operation ran from September 2020 to April 2021 and focused on using social media to spy on Americans. The target groups appeared to be those who supported former President Donald Trump, fought for gun rights, protested Biden's election, and held other conservative views.
Within the documents, Eddington discovered specific alerts about situations involving the target groups. On January 12, 2021, iCOP noted the pulling of Parler as it related to a potential riot on Inauguration Day. The organization also highlighted a peaceful rally for 2nd Amendment rights in Virginia on January 18, 2021. There were bulletins for the September 2020 actions in Louisville after Breonna Taylor's death and a rumor of a Million MAGA March on November 14, 2020, as well. The information included notes about various tweets said to be threats against Democratic officials.
A Yahoo News exposé about iCOP reported agents would use fake online personas and advanced tools, such as facial recognition software, to track and monitor Americans on social media.
The USPS released a statement in response to the scrutiny of iCOP. The agency said its inspectors have the right to assess threats and monitor potential risks on publicly available forums.
The Postal Service inspector general had a different opinion of the matter. He found the USPS may have crossed the line and overstepped its authority.
~Here's to Our Liberty!
Copyright 2022, LibertySons.org