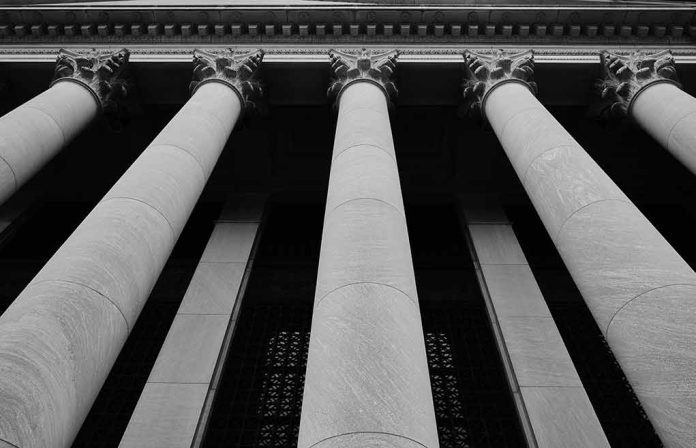 (LibertySons.org) – Federal prosecutors filed a sealed indictment against Samuel Miele, a former paid fundraiser for Rep. George Santos (D-NY), on Tuesday, August 15. They filed the document in the US District Court for the Eastern District of New York, the same jurisdiction where Santos faced arraignment on charges of fraud and money laundering in May. During the arraignment on Wednesday, prosecutors unsealed the indictment, containing one count of aggravated identity theft and four counts of wire fraud.
Authorities allege Miele impersonated an aide to a high-ranking House member, Person #1, between August and December 2021 to solicit financial contributions for the candidate he worked for, Candidate #1, and enrich himself through 15% commissions on what he raised. News accounts from NBC and other media outlets identify Person #1 as Dan Meyer, chief of staff to then-House Minority Leader Rep. Kevin McCarthy (R-CA) during the time specified. The accused was working on Santos's campaign, making Santos Candidate #1.
The indictment charges that Miele, 27, opened an email account using Person #1's first initial and last name and signed emails using his full name and title. The four counts of wire fraud relate directly to his use of emails to solicit contributions while impersonating Person #1.
Investigators obtained a September 26, 2022, letter to Santos, in which Miele admitted the scheme and detailed how he solicited funding from more than a dozen targetted potentials and transferred donations into the campaign's bank account when he succeeded. Miele reportedly wrote he pursued activities that were "high risk, high reward in everything" he did.
Miele pleaded "Not guilty" during his Wednesday arraignment, and his attorney, Kevin H. Marino, stated his client believes a speedy trial will vindicate him of all charges. The court released him on a $150,000 bond pending trial.
The same prosecution team is working on both the Miele and Santos cases, according to NBC News. The prosecutors advised two judges in the district court that the facts in the two related cases could overlap. The team submitted filings suggesting reassigning one of the cases so a single judge would handle both, possibly resulting "in a significant savings of judicial resources and serve the interests of justice."
~Here's to Our Liberty!
Copyright 2023, LibertySons.org