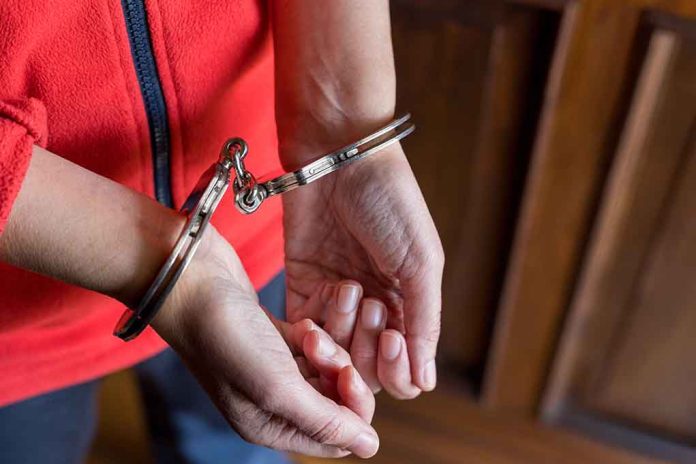 (LibertySons.org) – Washington, D.C. authorities discovered five fetuses in the home of anti-abortion activist Lauren Handy on March 30. Handy, who is the director of activism for Progressive Anti-Abortion Uprising (PAAU), claimed she got the remains from a medical waste driver who was taking them for disposal. PAAU also said they were evidence of illegal abortion practices done by Dr. Cesare Santangelo and urged authorities to investigate. But officials in DC and with the Department of Justice (DOJ) are notably silent about pursuing the claims. In fact, they refused to answer any questions about the matter.
The Backstory
On March 30, DC police received a tip about biohazard material in a home on 6th Street. They entered the house and discovered the five fetuses, giving the remains to the Chief Medical Examiner.
The home's occupant, Handy, is already under federal indictment for civil rights conspiracy and violation of the Freedom of Access to Clinic Entrances (FACE) Act. The decision came out on March 30, but was unrelated to the fetuses in her home.
The Response
During a press conference on March 31, DC Police Executive Assistant Chief of Police Ashan M. Benedict said there was no evidence of any illegal activity associated with the abortions of the fetuses. He said the only thing criminal in this situation was how Handy came into possession of them.
Meanwhile, PAAU continues to rally for an investigation of the clinic and Dr. Santangelo. The group is using #SantangeloMakesAKilling and #DCPDAUtopsyNOW on Twitter to bring attention to the case and urge officials to look closer at the fetuses and the manner of their deaths. They say the clinic provides late-stage abortions and may also allow babies born alive to die.
According to Just The News, the Washington Surgi-Clinic, where the fetuses allegedly came from, said it's looking into potential contract violations with the medical waste company, Curtis Bay Medical Waste.
Dr. Santangelo's Background
Just the News reported Dr. Santangelo has been under fire from pro-life advocates for years. They compare him to Dr. Kermit Gosnell, a Philadelphia abortionist convicted of harrowing murders. Gosnell is serving time for delivering babies and then killing them. He also provided abortions that were against the law.
Dr. Santangelo is not yet under investigation and has never had any convictions for mistreatment of patients or illegal activities. According to journalist Jordan Fischer, neither the doctor nor the clinic has a history of violations or legal issues concerning practices.
Should authorities do a further investigation of the doctor? Is there enough proof to warrant autopsies of the fetuses as PUUA wants? Or is Handy the only one in the wrong here?
~Here's to Our Liberty!
Copyright 2022, LibertySons.org